Return to Professional Services Portal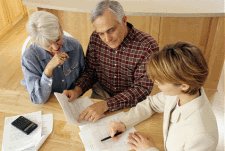 Geriatric Care Managers Serving San Antonio, TX.
A GCM is a professional with expertise in health and human services and can assist families who care for elderly or disabled relatives. Think of a GCM as a personal coach for you and your aging parent – you're all on the same team! He or she may be trained in any of a variety of fields, including, but not limited to, gerontology, psychology, physical therapy, nursing and social work. Because they are knowledgeable about independent and assisted living resources in the local area, they are an important source of information when contemplating alternative living arrangements for an aging parent.
Care Management
is a set of activities intended to improve patient care and reduce the need for medical services by helping patients and caregivers more effectively manage health conditions. This synthesis reviews the evidence on care management and its ability to improve patient care and reduce costs.