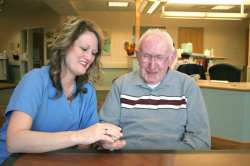 Texas Medicaid has limitations on the amount of assets a person may own and the amount of income a person can receive each month before they are eligible. Eligibility and services vary from state to state. Texas Medicaid planning is the process of utilizing and protecting assets within state and federal guidelines, in the event of a costly, long-term nursing home stay or an extended at home stay requiring long hours of care or around the clock care. It is the process of accessing all available benefits to minimize exposure of family assets to nursing home costs.
Not everyone meets the Texas Medicaid Eligibility Requirements. Do You?
Find out if you meet Texas Medicaid eligibility requirements for Texas nursing home care.
Learn more about Medicaid Asset Protection, Spend Down and the Texas Medicaid Look Back Rules.