Abilene | Amarillo | Arlington | Austin | Bee Cave | Belton | Big Spring | Bonham| Brenham | Bryan | Burleson | Cedar Hill | Cedar Park | Cleburne | College Station | Colleyville | Conroe | Corpus Christi | Dallas | Deer Park | El Paso | Floresville | Forney | Fort Worth | Georgetown | Granbury | Horseshoe Bay | Houston | Irving | Keller | Leander | Longview | Lubbock | McAllen | McKinney | Mansfield | Nacogdoches | North Richland Hills | Palestine | Paris | Plano | Sherman | Spring | Stephenville | Richardson
Temple | Tyler | Waxahachie | Weatherford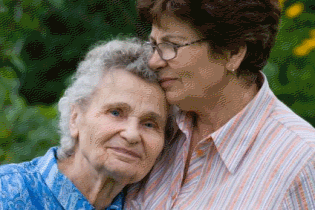 Texas assisted living facilities provide individualized health and personal care assistance in a homelike setting with an emphasis on personal dignity, autonomy, independence and privacy. Choosing an assisted living facility for your loved one can be difficult, particularly, if you're not sure what to look for, so let us help you here; assisted living facilities can be large apartment-like settings or private residences. Services include meals, bathing, dressing, toileting and administering or supervising medication.
The Assisted Living Federation of America defines assisted living as "a senior living option that combines housing, support services and health care, as needed. Assisted living is designed for individuals who require assistance with everyday activities such as meals, medication management or assistance, bathing, dressing and transportation."
IN TEXAS, assisted living facilities are licensed based on residents' physical and mental ability to evacuate the facility in an emergency and whether nighttime attendance is necessary. There are two types, Type A and Type B:
Type A Facility - Provides care for residents who do not require routine attendance during sleeping hours and are capable of following directions in an emergency.
Type B Facility - For residents who require staff assistance to evacuate and who are not capable of following directions in an emergency and require nighttime attendance.
The Assisted Living Facility Information brochure (PDF) explains the variety of assisted living facilities available in Texas, who they care for, and the services they provide. Assisted living facilities are regulated under Health and Safety Code, Chapter 247 and Texas Administrative Code(TAC), Title 40, Part I, Chapter 92.
In closing, it's very important that you understand the differences so you can ask the right questions when inquiring. You'll feel better knowing you're making the best decision possible for your loved one. This knowledge also shows the facility you've done you're homework, that as a consumer and family member, you know and understand the differences.
Assisted Living Video