8 Ways to Enjoy Traveling with a Senior
With a little preparation, traveling with an elder can be a rewarding family experience. Here are some tips for your senior to keep in mind.

1. One in 10 persons over the age of 75 are visually impaired. Add this to sleep problems, which commonly trouble the elderly, and the combination can be dangerous. Anticipate getting up at night and clear a path to the bathroom, leave a light on or pack a night light and be sure an put eyeglasses and water and some magazines next to the bed. Just about everyone can get disoriented when awakened at night in a strange place.

2. Even with leaving a light on in the hotel bathroom, you can still bang into a wall or a suitcase placed on the floor, so be sure you've got a clear path. Common causes of falls for seniors include things like tripping over a rug or slipping on a smooth surface in an unfamiliar environment.

3. Around 70 percent of people who fly experience some degree of jet lag, particularly the elderly. Easy to read digital clocks help your mind adjust to local time can keep you focused on adapting to the normal routine of your destination as quickly and effortlessly as possible. Check the time on the hotel clock. A guest before you might have advanced the time or the clock may not have changed with daylight savings settings. If you have room, you might take along an easy to read clock you are familiar with operating. Make sure the radio will not wake you at 4 a.m., set on high volume.

4.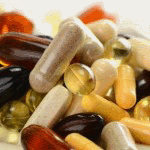 Most older adults take several important medications. Pack medications in your hand-carry luggage if traveling by plane. If traveling by car, be sure they are handy and not left in a hot trunk. Leave it in its original container so the prescription is always available if you need to refill it. Don't mix medications. If someone else has to help you take the medications for whatever reason, they may not know which pill is correct. Continue taking your medications as prescribed, even though your travel activities may change your daily routine.

5. Dehydration can happen much more quickly during travel and occurs much more frequently in the elderly. Carry lots of water. For air travelers who cannot take liquids past airline security, empty a plastic bottle, go through security and refill the bottle with drinking water once in the airport terminal. Avoiding alcohol on flights is another way to avoid dehydration. Try to eat healthy so you will feel great and enjoy your vacation.

6. A lot of people lose tolerance for temperature extremes as they age--both hot and cold. Be prepared for all sorts of weather. A parka, a sweatshirt and an umbrella are great travel companions.

7. Get ready for those partying hotel neighbors who may not be used to a quiet environment. Ear plugs do not take up much room but are very much appreciated when you are tired and your neighbor is getting his late night second wind. Carry a small electric fan to create white sound. Speak up if there is excessive noise after hours. Stay at hotels or in a room that does not face a busy highway.

8. Up to three fourths of the older adult population do not currently exercise at recommended levels and routine exercise is hard to keep on track while on a trip. Pay attention to blood circulation when traveling for long periods of time. Prop your feet up and take your own pillow. Get up and stretch. When you are driving, stop every hour or so to stretch. If on a plane, walk the aisles every now and then. This helps prevent stiffness and gets your circulation going. Check the Internet for sites that recommend the best seats on various types of planes. You can ask the airline what type of plane you will be on, then pick a seat that has the location and leg room you prefer.
Source: www.livestrong.com