Always working on your behalf to protect your interests.
60 Years of Combined Experience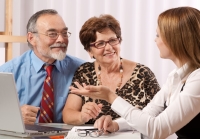 Full Service Placement and Care Coordination Assistance
We have the know-how you need!!
AUSTIN OFFICE
600 Congress Ave
Suite 1400
Austin, TX 78701
Tel: (512) 275-6200

HOUSTON OFFICE
1095 Evergreen Circle
Suite 200
The Woodlands, TX 77380
Tel: (832) 241-7111
What is Krising?
Krisling offers full service placement assistance, aging in place planning, care planning and coordination of services as well as senior care monitoring visits. Our leadership team has a combined 60 years experience in senior and family services.
Our personalized services are available throughout Houston, Austin, Spring, The Woodlands and Kingwood, TX. The Krisling's team of professional consultants is comprised of former home health administrators, degreed gerontologists, professional home inventory specialists, certified funeral consultants, licensed nursing home administrators, targeted case managers, independent living counselors, registered nurses, and quality assurance program consultants. Our Motto: Plan, Prepare and Protect.
Why We're Different
Unlike "free referral" services, we don't give you a list, send you on your way and give your confidential contact information to facilities in hopes of receiving a referral fee should you choose one of those facilities. We do not receive referral fees, kickbacks or commissions from any providers of services or products. Our consultants are professionals who have worked in the senior care industry for several years. We are not sales people who are trying to earn a commission. We do in-depth research in the entire market to identify all of your options.
Secondly, we will tour the facilities with you or on your behalf and conduct a due-diligence facility review. Krisling will then provide you with a comprehensive facility review report showing you side by side comparisons of all the facilities giving you the information needed to make an informed decision. Let us help you find the right facility or home care provider for you or your family member.
Lastly, Krisling does not accept referral fees or commissions from facilities or home care companies. When you hire a Krisling consultant, you can rest assured that we are working on your behalf to protect your interests and those of your family member.
Krisling's Services...
Full Service Senior Placement
As a result of aging, older adults and their families are faced with many challenges and changes that they are not familiar with and for which they are unprepared.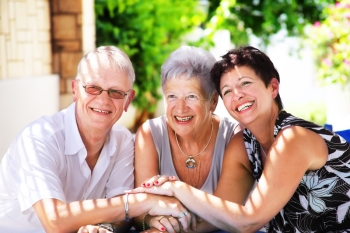 Should I stay in my home or move into assisted living? How do we help our parents find a home care provider or community care ? I live 300 miles away and I need help with care planning and coordination. Who should I call? How do we choose a good provider that will provide quality services? How can I be sure my Mom is receiving quality services?
Krisling can help with all of these situations and more.
Aging in Place Evaluation
We will complete a home safety evaluation and a needs assessment to develop an aging in place plan with our clients so that they can remain in their home with the appropriate level of care, assistive technology, home modifications and support services.
Senior Care Connect Visits and Calls
We visit and call seniors who receive care in their homes or in a facility to review the services that are being provided and provide a follow up service evaluation report to the family.
Asset & Estate Documentation
Krisling's personal property and asset documentation services provide both protection and peace of mind. Our services are professional, confidential and customizable to meet your needs.
Recommended by insurance companies, financial planners and estate planners, comprehensive digital inventories serve many purposes. Fires occur every 78 seconds and homes are burglarized every 18 seconds. Flooding, tornadoes, and hurricanes happen and there is nothing we can do. Would you be able to list all of your property and belongings if your insurance company were to ask for this? We can help! Our Asset & Estate Document services include:
Home Inventory including: Data, Digital and Video
Inventory of Rental & Vacation Properties
Inventory by Heir Assignment
Home Improvement updates & tracking
Document Scanning
End of Life Planning
Do you know the difference between a funeral and a memorial service? Burial on Sunday as opposed to a burial on Monday? An 18 gauge and a 20 gauge casket? A burial vault and a grave liner? A cremation and a direct cremation? Most people do not realize that the answer to each of the above questions is at least a $1000 or more. Planning a funeral or memorial service involves making at least 150 decisions. We will meet with you in your home, in our office or wherever you feel most comfortable to provide you with the information and representation you deserve to ensure that your needs are met. Our End of Life services include:
Pre-Need Funeral Planning
Post-Death Practical Support
Life Story Documentation
Documentation of Wishes

Contact Us Today!
Whether we are helping to identify, research and audit quality home or community care providers, complete a senior care connect visit, provide a comprehensive digital inventory of personal property and assets, or consulting with families in regards to end of life planning, there is one thing that will always set us apart...we will always act on your behalf to protect your interests. For more information please call us Toll Free (844) 424-9943 or complete our Request for Information form below.
KRISLING AUSTIN OFFICE
600 Congress Ave
Suite 1400
Austin, TX 78701
Tel: (512) 275-6200

KRISLING HOUSTON OFFICE
1095 Evergreen Circle
Suite 200
The Woodlands, TX 77380
Tel: (832) 241-7111