When you experience the death of a family member or friend, and there are no pre-arranged plans in place, there are a number of details to take care of during a difficult time. At Neptune Society Cremation Services, our goal is to assist you in easing the anxieties and to answer any questions that you may have about what to do next.
Neptune Society provides affordable cremation services throughout Austin, San Antonio, Dallas, Houston and Fort Worth, TX.
Neptune Society is America's most trusted cremation services. We provide affordable, immediate-need cremation services and pre-arranged cremation plans. The National Cremation Society provides immediate need cremation and pre-planned cremations.
The Neptune Society Cremation Services Offers:

24-hour availability of staff
Transfer of remains from place of death to crematory
Refrigerated sheltered care of remains
Processing of death certificate
Obtaining the cremation permit
Alternative cremation container
Crematory fee
Temporary urn for cremated remains
Release of cremated remains to the family from any of our offices
Optional: Common sea scattering
Optional: Placement of cremated remains in the Neptune Memorial Reef
Please accept our deepest sympathies for your loss.
If you don't have a pre-arranged plan, the myriad of details that need attention can be overwhelming. So the first thing to do is understand that our experienced and caring professionals are ready to get you through this difficult period and answer any questions that you may have about what to do next.
The first thing to do
Call us at 800-Neptune (800-637-8863). You will speak with a Funeral Director or a designated Family Services Representative who will give you an overview of what we can do for you to help you carry out your loved one's wishes.
Next: Gather information
Neptune Society, doctors, state agencies and other officials will need the following information to allow us to proceed:
Birth date and birthplace
Social Security number
Father's name and state of birth
Mother's maiden name and state of birth
Form DD-214,(if deceased was a veteran) and a copy of the driver's license
How does Neptune Socity assist with Social Security?
Answer: We notify the Social Security Administration of the death.Once you receive certified copies of the death certificate, you will need to visit your local Social Security Administration office to file for any available benefits.
I am a Veteran, what benefits do I have?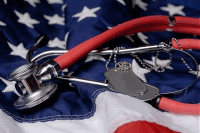 Answer: United States Veterans are entitled to be buried or have their ashes interred in any National Cemetery that has available space at no charge. Currently, the Veterans Administration operates 125 national cemeteries, of which 65 are open for new casketed interments and 21 are open to accept cremated remains only.
Burial options are limited to those available at a specific cemetery but may include in-ground casket, or interment of cremated remains in a columbarium, in ground or in a scatter garden. The government runs these programs and benefits may change at any time. Through the Veterans Administration, Veterans may also be eligible for the following benefits:
$300 reimbursement towards your cremation service
Free headstones or markers in granite, marble or bronze
Presidential Memorial Certificates
What is the advantage of making cremation arrangements with Neptune Society instead of a funeral home?
Answer: The Neptune Society offices are licensed funeral establishments, but we are able to offer simple cremation services at a significantly lower cost to you, because we do not have the high overhead of a funeral home.And since we do not sell caskets or offer traditional funeral services, our clients will never be pressured to make additional purchases.
How long will it take to get the death certificate?
Answer: We prepare the death certificate with statistical information you provide.We then obtain the signature of the medical certifier (doctor, medical examiner, justice of the peace, etc.).Once certified, we file the death certificate with the city or county where the death occurred.We can order certified copies of the death certificate on your behalf when it is filed. This process typically takes 7-10 business days.Currently, the cost of certified copies of a death certificate in the State of Texas is $21 for the first copy, and $4 for each additional copy ordered at the same time.
What if I have a will, won't that tell my family my wishes?
Answer: You may express your wish for cremation in a will.However, very often the will is not read until after final arrangements have been carried out.If cremation is your choice, you can pre-register or pre-arrange a cremation with Neptune Society.
What does a traditional funeral cost? And does it include everything?
Answer: The average cost of a traditional funeral is $6,862.00. General items not included are: The grave site, grave vault, opening and closing fees, memorial marker, and other related expenses.
How does Cremation cost compare with typical burial?
Answer: The total costs of a full body burial are about 6-8 times more expensive than a Neptune Society affordable cremation plan.
How will I be Cremated?
Answer: Cremation is the process of reducing the human body to bone fragments (known as ashes) using high heat and flame. The deceased is placed in a cremation chamber in a combustible container. All organic matter is consumed by heat and evaporation within approximately 2 hours. After the cremated remains are removed from the cremation chamber, any large bone fragments are then removed and processed further to reduce their size to uniform particles (ashes).
Do all religions approve of cremation?
Answer: Most religions in the United States permit Cremation; it is best to consult your religious advisor if you have any.
Is embalming required?
Answer: No. Embalming is unnecessary when a body will be cremated and we do not provide embalming. The decedent is placed in a refrigerated holding facility.
Can my family view my body without embalming?
Answer: Yes, the immediate family members can view the deceased prior to cremation in our viewing room.
Thank you for allowing Neptune Society to assist you at your time of need. We will oversee all the details throughout this process, allowing you to share precious time with your family and friends.
For more information, or if you have any specific questions, please contact us today or complete our Request for Information form below. Please be assured that your information is not shared with anyone other than Neptune Society Cremation Services.