Find Additional Senior Services
Company Profile...


The Next Horizon Senior Living Locator Service
Ask about our FREE one-on-one evaluation!!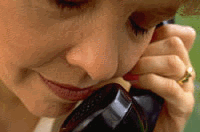 When you don't know how or where to start your search, contact The Next Horizon! At The Next Horizon we can assist you with finding the best senior housing or health care option including: legal and financial, senior movers, transportation services, senior care centers, independent and assisted living options, Alzheimer's and respite care, personal care homes, nursing homes and home health throughout the state of Texas.
The Next Seniors and Military Locator/Resources services can assist seniors, military and their families with finding housing, health care or anything they may need now or in the future. We offer a FREE one-on-one evaluation. Services include a LIFETIME of services and resources. Anyone needing "low income" housing need not apply.
See Article: Planning For Senior Living
The Next Horizon Senior Living Locator Service also provides assistance to military veterans and their families in recommending housing, outreach programs and other resources. In other words...let us do the 'legwork' for you!
WE SPECIALIZE IN LOCATING THE FOLLOWING SENIOR RESOURCES AND SERVICES:
Senior Housing
55+ and Active Adult Communities
Alzheimer's and Memory Care
Assisted Living
Continuum of care (CCRC)
Personal care homes
Nursing/rehab

Health Care at Home
Emergency Response Systems
Home Health Agencies
Companion and Caregivers
Home Medical Equipment
Products and Services
Professional Referral Services
Elder Law Attorneys
Financial Services
Funeral Pre-Planning
Real Estate Services
Long-Term Care Insurance
Realtors that Specialize in Senior Moves

Health Care Services
Dental, Vision and Hearing Resources
Adult Day Care Programs
Health and Wellness
Prescription Drug Assistance
Rehabilitation Facilities
Wound Care and Wound Care Physicians
MILITARY HOUSING SERVICES AND RESOURCES
The Next Horizon Senior and Military Locator also works closely with Air Force Village I and II in the San Antonio area for retired and former officers from all uniformed services, their spouses, widowed spouses, parents grandparents.
The Next Horizon Senior/Military Locators Service is dedicated in providing a one-on-one free consultation. We are a "one stop"
resource company that provides assistance in housing/Apartment placement, Medical Assistance and Professional Services and referrals for All Veterans (Active Duty, Retired or Disabled). We are "Proactive Military Advocates" that "do the legwork for you and your family."
Our Services Cover the Following:
Apartment Living

Residential Homes

Professional Services and Referrals

Home Health/Caregiver Services

TBI (Traumatic Brain Injury)

VA Resources

One Stop - Resources Available

Proactive Military Advocates

Home Modifications ( Wider Hallways and Doorways, Wheelchair Bathroom Modifications, Ramps
Safety Bars and Other Modifications)
CLIENT TESTIMONIALS
What sets Brenda above the crowd is that she follows up on every call and stays right with you through the process until mission is complete and successful. In today's business environment, there are so many people who will not follow up which can elevate the stress level. That's not an item with Brenda. Additionally, she knows the ins and outs of the assisted living and independent living industry. Should a facility fail to deliver, she looks into the matter and works toward getting it resolved. I recommended Brenda for senior living placement services!
Service Category: Senior Living Placement
Year first hired: 2011
Top Qualities: Expert, On Time, High Integrity
- Robert
Brenda Dever-Armstrong, Owner of The Next Horizon, is exceptional in her field of finding the proper housing for the Elderly. When my mother moved from D.C. to San Antonio, Brenda spent hours researching and touring Senior Communities that would meet my mother's lifestyle, healthcare and income. Brenda and her staff found the perfect Independent/Assisted Living Community. We could not be happier (and my mother loves her new home) as mother has been residing in San Antonio now for two years. My mother, my husband and myself recommend The Next Horizon to all our friends, seniors (nonmilitary and military) and our church members. Brenda has been invaluable with her knowledge of the industry and the compassion and care. A lifetime service whenever we need her expertise advise.
- Beth
We have been clients of The Next Horizon for four years and continue to use Brenda and her staff for resources or when we need referrals for geriatric dentists, physicians and other healthcare issues. What we like about The Next Horizon is they respond quickly, keep your informed of updated information on senior issues or changes with Medicare/Medicaid. Brenda referred us to an expert who specializes in Medicaid and helped us to qualify for the Medicaid program. We highly recommend to anyone to put their trust with Brenda and her staff. They go above and beyond anyone's expectations to provide the best care and resources.
- Frank (87 yrs old)
We have been clients of The Next Horizon Senior/Military Locator/Resources for over four years. We moved from Austin, Texas to San Antonio, TX requesting specific independent living accommodations. Brenda recommended the perfect independent Apt. living which we have thoroughly enjoyed for the last three years. Due to health reasons, we regrettably had to move but are happy to be in a beautiful Assisted Living Community which meets our healthcare needs and lifestyle. Brenda and staff recommended (again) the perfect community which we are currently enjoying. Brenda and staff go above and beyond to provide the resources and follow up from start to finish. We use no one but The Next Horizon and recommend our friends to use The Next Horizon. The personal care they provide is above and beyond anyone's expectations!
- Richard & Virginia
The Next Horizon's staff and owner went above and beyond to help me and my family located an Apartment complex close to the military medical hospital (Brooke Army Medical Hospital) and helped us work with the Apt. manager and owners to modify the bathroom for wheelchair accessibility. Brenda came out on weekends and devoted her personal time making sure we had everything in place - from hiring movers, a caregiver helping me when my wife was out of town and even driving me to my appointments. We would never use anyone else but The Next Horizon, Senior/Military Locator. Brenda, being a military wife, understands military families issues and concerns! Thank you!!
- Gary, 2nd Lt. US Army
Senior Client:
I used The Next Horizon services in 2008, 2009 and 2010. In 2008, it was placement for my mother and Brenda recommended a lovely Residential Care Home, which turned out to be her last year of her life. In 2009 and 2010 it was for me. My Parkinson's developed severe pain and Brenda invested herself completely in helping me with medical resources, attend the Parkinson's Organization meetings, and finally as new Apartment that was affordable and close to my physicians. Brenda became not only a business owner, but a friend who gives her all to her clients and maintains the utmost professionalism. She was thorough and I could not have had a better advocate and guide. She is level-headed, well-informed and well-connected.
- Carol
We contacted The Next Horizon picking up her brochure at my father's physician's office. My father was diagnosed with Alzheimer recently and not knowing where to look for placement for Dad called Brenda. We spoke for 30 minutes on the phone and made an appointment for the staff to do an evaluation. Brenda, personally came out and three hours later she had recommended several options along with contacting an Elder Attorney to set up Medical Power of Attorney. My father had his Will and Financial/Assets set up several years ago. We are now touring several Residential Care Homes (RCH) and one Alzheimer facility. What I like most about Brenda and her staff is they genuinely care about my father's condition, overall health care and progression of this disease. She recommended several RCH homes and a lovely facility that will meet all of his needs now and in the forthcoming months. She has set up the tours and within a week or so we will make our decision. I have recommended The Next Horizon to my co-workers who are dealing with similar situations with their parents. Brenda and staff are #1 in my book!
- John and Susan
FOUNDER, BRENDA DEVER-ARMSTRONG
Brenda Dever-Armstrong has 19 years in the field of medical marketing, independent/retirement living, assisted living, Alzheimer, VA housing, and coordinating with home health/caregiver agencies. Proud military spouse of retired officer.
Developed pilot programs and activities for senior living communities and government programs overseas and stateside.
Professional memberships:
Alamo Area Council On Aging (AACOG), The Alzheimer Association, First Wednesday Networking in Austin; Business to Business Networking (B2B) and Professional Business Women's Group, The American Heart Association, National Association for Female Executives, Assisted Living Accredited Association, Texas Organization of Residential Care Homes (TORCH)Caregivers (Dallas area), First Friday Network, Inter Agency Council, Long Term Care Council, San Antonio Residential Care Association, Tri-City Senior Council, Texas Joint Family Support Assistance Program (Support our Veterans and current military families), San Antonio Coalition for Veterans, Appointee from Gov Perry, State of Texas, one of the board members for the State Wide Health Coordinating Council - a 4 year term.
I am quite honored and will be serving all of our seniors in providing the best healthcare and medical technology for all Seniors!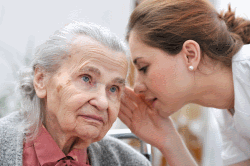 Another service offered by The Next Horizon is CaptionCall for the hearing impaired. With CaptionCall, you will be able to better understand every phone call due to its large caption-enabled screen. (watch video below)
The Next Horizon will assist with set-up and installation, and will also demonstrate how to use Caption Call. It's very simple! FREE DELIVERY - FREE INSTALLATION - FREE SET-UP - NO MONTHLY PHONE BILL. Difficulty hearing on the phone shouldn't keep you from enjoying life-long associations. Contact us to day to request more information about CaptionCall!
CONTACT US TODAY!
The more we know about your lifestyle and healthcare needs, the better assessment we can provide, recommending just the right community and/or health care services! To arrange for your FREE 20 MINUTE EVALUATION or for more information about CaptionCall, please contact Brenda Dever-Armstrong at The Next Horizon Senior Living Locator Service at (210) 275-3002, Toll Free at 1-888-282-7038, or complete the Request for Information form below.