Wood Glen Court Senior Living - Spring, TX
Offering Exceptional Assisted Living in an Intimate Residential Setteing
A 12 Oaks Senior Living Community
5000 Cypresswood Dr. {map}
Spring, TX 77379 | Phone: ( 281) 573-0370
Pet Friendly
Wood Glen Court is an assisted living community in Spring, TX designed to provide a full spectrum of services and senior care for our residents. Assisted living gives residents the best of both worlds offering independence with personal care and support services available if they need them. Residents at our assisted living community have a variety of choices based on their individual need.
Whether our residents need help with the activities of daily living, help getting to appointments, or medication management, the staff at Wood Glen Court focus on meeting all of these needs. We serve each resident with the dignity and respect they deserve.
Services

Scheduled and Enhanced Transportation
Concierge Services
Medication Management
Landscape Maintenance
Laundry Services
Housekeeping
Diverse Social Programming
Spa and Salon Services
Apartment Maintenance
Personal Assistance Services (PAS)
24-hour Personal Care Staff

Amenities

Spacious Social and Sitting Areas
Exceptional Dining
Beautifully Landscaped Courtyards
Senior-Friendly Exercise Classes
Planned Excursions
Fireside Patio
Classes for Arts and Creative Expression
All Utilities (except phone)
Extended Basic Cable
Entertainment and Family Events
Theater and Library
Pet-Friendly Community
Personal Assistance Services (PAS)
During times when residents require more focused one-on-one care to meet unique needs, Wood Glen Court has partnered with 12 Oaks Senior Living to provide Personal Assistance Services (PAS) Companions that are ready to serve.
Companionship in the Truest Sense
Like kindred friends, Companions may be engaged to provide one-on-one time for socialization, shopping, outings or for a variety of special needs.
Wood Glen Court's PAS Companions receive ongoing training and are able to provide support with simple or complex care needs that can help supplement our services.
The PAS Companion program for Seniors includes, but is not limited to:
Transportation
To stores for personal shopping & groceries
Miscellaneous errands (bank, post office, etc.)
Additional assistance
Recreational activities
Errand services
Respite care
Companionship
Sitter services
Assistance with pets (walking & feeding)
Respite care from hospice
Exercise assistance
Short stay for major/minor illness
To learn more about the PAS Companion program, please call 281-573-0370. We're always ready to help.
Respite Care (when available)
Respite care provides temporary relief for caregivers and family members caring for people with disabilities or special needs. Respite care can also be employed to allow for recovery after a surgery or hospital stay. That's where Wood Glen Court in Spring can help.
Caring for a loved one in the home can be a very rewarding experience but it can also be an overwhelming undertaking. It is essential that family members get sufficient and regular support as well as respite time.
Respite care from Wood Glen Court provides short-term breaks that relieve stress, restore energy, and promote balance. Caregiving is a demanding, difficult job and no one is equipped to do it alone. Getting help is as essential to the health and well-being of the caregiver and the Resident.
Wood Glen Court can help absorb the challenges of daily care giving with resources and planned respite care. Using our services can help to sustain a family caregiver's health and delay out of home placements. You can enjoy peace of mind knowing that your loved one is well taken care of at Wood Glen Court. Contact us at 281-573-0370 for additional information.
Veteran Services
The Veterans Administration reminds wartime veterans and surviving spouses of wartime veterans about a special monthly pension benefit called Aid and Attendance. This special pension benefit may be available to wartime veterans and surviving spouses who live in senior housing. Although this is not a new program, some are not aware of their eligibility in the program.
Wood Glen Court can provide you with additional funding solutions, as well as a list of preferred providers or referrals for the above option. As with any funding decision, we encourage you to seek guidance from your financial advisor. For more information, contact our leasing office at 281-573-0370.
Wood Glen Court Dining
Let the aroma of roasted beef tenderloin, our delicious chicken supreme or a freshly baked cherry pie whet your appetite for what is undoubtedly a favorite, if not the favorite feature of our community for residents.
Wood Glen Court takes great pride in offering our residents healthy home-style meals that do more than nourish, offering an "Adventure in Dining" through nutritiously balanced ethnic, mystery and theme dinner menu choices with our ever-attentive dining service. Bon Appetít!
Sample Menu:
Breakfast - Your choice of Cereal, Oatmeal, Eggs any Style, French Toast, Pancakes, Waffles, Bacon, Sausage, Muffin of the Day.
Lunch
Soup of the Day
Smoked Turkey Wrap
Diced bacon, chopped avocado, diced tomato, diced red onions, fresh lettuce, sliced turkey wrapped in a tortilla
Cheese Blintzes
Cottage Cheese filled crepe, topped with blueberry sauce
Tuna Melt - Fresh made tuna salad with Swiss cheese, melted and served on your choice of bread
Island Fresh Fruit Platter
Seasonal fruit served with Low Fat Cottage Cheese
French Dip Sandwich
Tender slices of Roast Beef, Medium rare served on French Baguette, with au jus
Eggs Deluxe
Eggs scrambles with nova and onions served with a whole toasted bagel and sliced tomato
Dinner

All dinner entrees are served with a choice of vegetable or Twice Baked Potatoes
Breaded Baked Fish
White fish lightly breaded in seasoned bread crumbs baked to perfection, served with seasonal vegetable
Roast Turkey
Turkey, slowly roasted to perfection served with oven roasted potatoes and gravy
Ham Fettuccine
Lightly buttered noodles topped with a creamy alfredo sauce
Braised Beef Tips
Braised beef tips seasoned with fresh herbs served with parslied noodles
Desert of the Day
Please ask your server for the dessert of the day
Beverages
Coffee, Decaffeinated coffee or tea, Iced tea, Iced coffee, Fruit Juices, Cola, Diet Cola, Ginger Ale, Sparking Water.
Ask your server about the dessert of the day!
Beverages - Coffee, Decaffeinated coffee or tea, Iced tea, Iced coffee, Fruit Juices, Cola, Diet Cola, Ginger Ale, Sparking Water
Contact Us Today!
Our staff looks forward to serving your needs and to introducing you to all that Wood Glen Court has to offer its residents. For more information about Prestonwood Court, or to arrange a tour, please call (281) 573-0370 or complete our Request for Information Form below.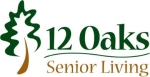 TX ID# 106002