Tail0r-Made Senior Services and Housing Locator
Solving Your Texas Senior Housing and Care Needs.
"We are unable to assist with low income housing needs."
Independent Living * Assisted Living * Memory Care * Continuing Care Retirement Communities
Personal Care Homes * In-Home Care * Hospice Care Providers
Proudly Serving Austin - Round Rock - San Marcos - New Braunfels - San Antonio Areas
Austin Area Office: (512) 426-2015
San Antonio Office: (210) 758.5283 | Toll Free: (800) 995-1554
Hours of Operation: 7:00am - 10:00pm
Request Additional Information
The transition from home to an assisted living community is a big one, and it should be done with care and confidence. Let Tailor-Made Senior Services help you locate the best senior housing or care option (In-home care and Hospice care) for you or a loved one throughout Austin, Round Rock, San Marcos, New Braunfels or San Antonio metro areas and there is never a charge to you.
* * We're sorry, but unfortunately, we are unable to work with low income housing needs. (Section 8, HUD, Housing Subsidies etc.)
"We are unable to assist with low income housing needs."
To give you an idea of how much you might be looking at today for independent senior living, in-home care or long-term care the amounts listed are the BASE COSTS in Texas for 2016 meaning, they could be higher based on personal needs:
Independent Living Apartments: $2,900 / mo.
Assisted Living / Personal Care Homes: $4,200 / mo.
Memory Care: $5,500 / mo.
In-Home Care: $20.00 / hr.
"While we want to help everyone who is in need of services, the truth is that neither Medicare nor Medicaid cover senior housing. It is private pay only. Nursing homes do accept Medicaid for skilled nursing care, but not everyone qualifies medically for that level of care."
We work closely with independent living and 55+ apartment communities, assisted living and memory care facilities, continuing care retirement communities and personal care homes...as well as in-home care and Hospice care providers. Our team of professionals has been serving seniors in various services for more than 20 years collectively, offering a unique, supportive, and compassionate process in helping you choose the best senior housing option.
Solving Your Texas Senior Housing and Care Needs.
Tailor-Made Senior Services has an office in Austin and San Antonio and their main coverage is Central and South Texas. Tailor-Made Senior Services are able to help you anywhere in Texas. Their purpose is to make the transition from home to the right community as simple as possible. There are roughly 1200 Assisted Living Communities in Texas, and Tailor-Made Senior Services can help you narrow the choice. Assisted Living Communities can offer the security of a professional available 24 hours a day, fresh cooked nutritious meals, a variety daily engagements and help managing medications. The quality of life for the individual and their entire family improves.
The Stages of locating your Senior Housing Community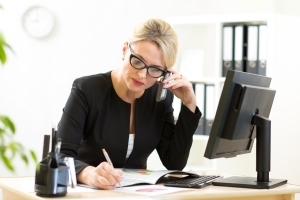 Our team of compassionate Senior Services Specialists offer knowledge and experience to help you through this difficult process.
We will guide you as you navigate through the extensive selection of Senior Housing communities available. Options range from staying in your own home with limited services, to specialized properties that provide round-the-clock nursing care.
After your initial contact with us, one of our Senior Services Specialists will visit with you to gather a thorough profile on your medical concerns, social preferences, and financial status to ensure we will refer you to Senior Housing Communities that best meet your needs.
The medical profile will give the Senior Services Specialist an idea of the level of services required. The financial information determines the best fit to meet the long-term financial needs of you or your loved one; if there is a need to apply for state assistance we can locate a Senior Housing Community that would meet this need. Surveying your social preferences will define the general area where you or your loved one would like to live, as well as establish the amenities that you prefer to have available. We will work with you to determine the most fitting Senior Housing Community for you and your loved ones.
After reviewing your profile, appointments are arranged with three of our specialized Senior Housing Communities for you to tour. We deliver the pertinent information to these providers to ensure that they are able to accommodate your needs. Once you've selected a community, the provider will conduct a medical assessment to define the specific level of care needed and the cost of that care.
Tailor-Made Senior Services has developed relationships with a network of specialized Senior Housing communities. We take pride in partnering with providers who maintain quality care and protect resident's rights. Tailor-Made Senior Services will help you choose the best care option and select the right Senior Housing community based on your needs. Our senior housing locator services are paid for by participating providers and are free to our customers.
When you or your loved one are uncertain or uncomfortable living alone due to forgetfulness, poor nutrition, poor health, safety issues, poor balance, loneliness or depression it is important to consider that it is time for a change. Recognizing these signs early will allow you and your loved ones to determine which Senior Living community will suit your needs best.
Whether you and your family are forced to make an immediate decision, or have been managing a worsening progressive disease such as Alzheimer's or Parkinson's, selecting a Senior Housing community can be stressful. Fear of the unknown, emotions such as guilt, sadness, frustration, and even anger are normal.
Additional Care Options We Can Assist You With
Non Medical In-Home Care
In-home care is among the most requested services in our society today. In the last decade, the emergence of in-home care has created a new service industry meeting an ever growing demand, the desire for elder/seniors to remain living at home. In-home care renders a range of companionship, supervision and personal care services in the comfort and convenience of a person's own home. This eliminates the need for elder/seniors to move into a facility. In-home care from a professional is appropriate whenever a person prefers to stay at home but needs ongoing care that cannot easily or effectively be provided solely by family and friends.
Non-medical care services include personal care, companionship and supervision, as well as help in the home with the tasks of daily living such as meal preparation, medication reminders, laundry, light housekeeping, errands, shopping, and transportation. Activities of daily living (ADL) refers to six specific activities (bathing, dressing, transferring, using the toilet, eating, and walking) that reflect an individual's capacity for self-care.
Hospice Care
Hospice care provides medical services, emotional support, and spiritual resources for people who are in the last stages of a serious illness, such as cancer or heart failure. Hospice care focuses on comfort and quality of life, rather than cure. Hospice care also helps family members manage the practical details and emotional challenges of caring for a dying loved one. Hospice care affirms life and views death as a natural process.
Hospice care is appropriate for those who have a limited prognosis of 12 months or less. Some people think that starting hospice is a last resort that it means they're giving up on life. Some think that hospice means a lower level of medical care, but hospice is simply a type of care that focuses on the quality of your life instead of continuing with treatment to prolong your life.
Hospice services usually include:
• Basic medical care with a focus on pain and symptom control.
• Access to a member of your hospice team 24 hours a day, 7 days a week.
• Medical supplies and equipment as needed.
• Counseling and social support to help you and your family with psychological, emotional, and spiritual issues.
• Guidance with the difficult, but normal, issues of life completion and closure.
• A break (respite care) for caregivers, family, and others who regularly care for you.
• Volunteer support, such as preparing meals and running errands.
• Counseling and support for your loved ones after death.
All hospice care facilities must provide certain services, but they tend to have different approaches to service, staffing patterns, and types of support services offered.
If you need assistance finding senior housing or care for yourself or a loved one throughout Austin, Round Rock, San Marcos, New Braunfels or San Antonio please contact our Austin Area Office at (512) 426-2015 or our San Antonio Office at (210) 758-5283, or complete the Request for Information form below. If you're interested in partnering with Tailor-Made Senior Services we'd love to hear from you too!