We Specialize in Alzheimer's & Dementia Care.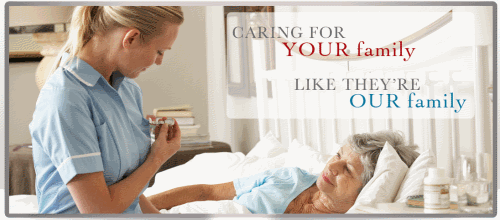 Conroe
Cypress
Houston
Humble
Katy
Spring
The Woodlands
Tomball
Texas Home Health Care Lic. #014101
At You're First Home Care we offer the personal assistance your loved one may need 24 hours a day or just a few hours a week wherever home is, from licensed, experienced and well-trained Certified Nurse Assistants.
We Specialize in Alzheimer's Dementia Care In-Home Care. From help with activities of daily living, monitoring vitals, medication reminders and social stimulation to light housekeeping and transportation to appointments, we work hard to keep your loved one healthy and happy.
Our staff understands the needs of our older adults. Our Care Teams are trained to be detailed, observant and thorough. Because we know how quickly a person's health can change, vitals are monitored every time we provide care. Our standard level of care is above and beyond. We approach caring truly from our heart!
We develop a personalized plan of care for your loved one's particular needs and review them every 90 days, more often if necessary depending on the individual. Working closely with your loved one's physicians, nurses, and family members we provide the comprehensive care and communication it takes to ensure the best care possible.
Our professional and caring caregivers are thoroughly screened, receive extensive training, and Insured and bonded.
We Specialize in Alzheimer's & Dementia Care
QUESTION: Is your loved one experiencing short-term memory loss, difficulty keeping track of personal belongings, paying bills or remembering daily tasks such as taking medications?
If you answered yes to any of these questions, consult your doctor to get a proper diagnosis. A proper diagnosis allows the maximum benefit from treatments that are available and time to properly plan for the future. Although there is no cure for Dementia, there are medications available to help ease the symptoms.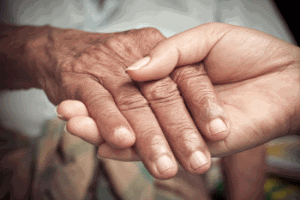 If your loved one has been diagnosed with any form of Dementia including but not limited to Alzheimer's, we're here to help. Our caregivers are trained and certified to assist your loved one in leading a productive, SAFE, and healthy life.
Our staff will provide a FLEXIBLE, specifically tailored care plan to meet the needs of not only your loved one, but for your entire family. We reevaluate our care plans every 30 days, more often if necessary.
Working with professionals who have experience and training in Dementia and Alzheimer's care can help you and your loved ones navigate your daily lives. We work with Care TEAMS who are assigned to your family. This allows for structure and consistency, which is vital to ensuring the best possible care. A few services we offer and/or incorporate into each care plan are:
Monitoring vital signs and measuring intake & output
Medication remindersActivities of daily living ( bathing, grooming etc)Accompanying to social interactions (church, shopping trip)
Stimulate mental awareness
Hobbies and activities to stay active with your loved ones interests and specific to meet their needs
Family education
Accompanying client to appointments
Our Home Care Services Include:
Personal Assistance
Our Certified Nurses Aids (CNA's) are thoroughly screened and trained to give basic nursing care which includes but is not limited to:
Taking vital signs
Medication reminders
Assist clients entering or leaving their beds
Assist clients walking
Tidy client's home
Making beds
Delivering messages
Monitoring clients and reporting changes
Collecting samples for testing
Provide clients hygiene – bathing and grooming
Feeding clients
Monitoring food and liquid input/output
Follow client's care plan
But their care does not stop here. Each of our Certified Nurses Aids are trained in loving and compassionate client interaction involving care for enhancing the quality of our clients lives. We strive to find hobbies and/or interests that the client would like to get involved in at home and they do everything possible to help make it happen.
Companionship
Our thoroughly trained and screened Companions provide loving & compassionate companionship that provide the following tasks but are not limited to:
Companionship – visits, outings and trips. NOTE: We only provide transportation for individuals who have signed on for services.
Cleaning
Monitor client's change in condition
Errands and Meal Preparation
Laundry / Grocery Shopping / List Preparation
Incidental Travel
Stimulate Mental Awareness – Motivate
Manage bill paying and correspondence
Maintain Calendar – Keep organized
Reassurance Services
Is your loved one home alone? For $3 a day we make contact via the telephone with our client ensuring all is well. Our conversation allows us to determine if they have eaten well today, taken their medications, are keeping hydrated and are overall doing well. Our contact also helps to make sure they are not in need of any immediate help. If we are unable to make contact, a call is placed to a family member to confirm they have not been picked up. If it is determined there may be a problem, an agency member is dispatched to the client's home.
Studies prove that the benefits for keeping loved ones in the comfort of their own homes goes way beyond costs. It is cheaper to have in-home care and companionship and people do better overall in the comfort of their own homes with personalized care.
Contact Us Today!
Most people think they can't afford the services of professional care givers and companions. Nothing could be further from the truth. You're First's individualized care plans can be established to meet almost any budget. For more information, or to arrange in home care services contct You're First at (832) 544-2700, or complete their Request for Information form below.
Raising the standards in home care
18319 Cypress Stone Lane
Cypress, TX 77429
Tel: (832) 544-2700
24 Hour Emergency: 281-382-2754
Member: Cy-Fair Houston Chamber of Commerce