More Planning Ahead Resources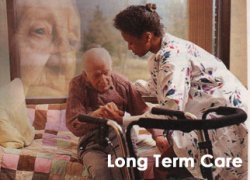 Abilene, TX Long-Term Care Insurance:
Help protect your savings and family from the costs of long-term care, which are NOT covered by traditional insurances or Government programs, like Medicare. Unlike traditional health insurance, long-term care insurance policies reimburse policyholders a daily amount (up to a pre-selected limit) for services to assist them with activities of daily living such as bathing. One of the six Activities of Daily Living (ADLs), dressing.
To obtain a free Long-Term Care insurance quote in Abilene contact the following long-term care insurance agents.
Abilene is a city in Taylor and Jones counties in West Texas located off Interstate 20, between exits 279 on its western edge and 292 on the east and 150 miles west of Fort Worth, TX. The city is looped by I-20 to the north, US 83/84 on the west, and Loop 322 to the east. A railroad divides the city down the center into north and south. The historic downtown area is on the north side of the railroad.