More Planning Ahead Resources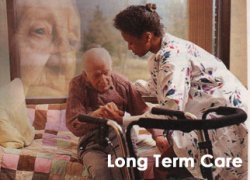 Allen, TX Long-Term Care Insurance:
Help protect your savings and family from the costs of long-term care, which are NOT covered by traditional insurances or Government programs, like Medicare. Unlike traditional health insurance, long-term care insurance policies reimburse policyholders a daily amount (up to a pre-selected limit) for services to assist them with activities of daily living such as bathing. One of the six Activities of Daily Living (ADLs), dressing.
To obtain a free Long-Term Care insurance quote in Allen contact the following long-term care insurance agents.
Allen is a city in Collin County, Texas, a northern suburb of Dallas. Growth is the buzzword around Allen, an affluent suburb just north of Dallas. The city of 96,000 residents has worked to actively create economic opportunities within its borders, and the efforts are bearing fruit: Allen, TX has seen $1.6 billion of development breaking ground in 2017 alone. A number of tech and cybersecurity companies have recently committed to the area, bringing with them hundreds of jobs.