More Planning Ahead Resources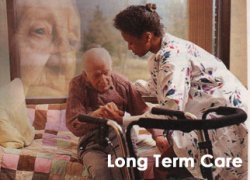 What is long-term care?
Long-term care is a range of services and supports you may need to meet your personal care needs. Most long-term care is not medical care, but rather assistance with the basic personal tasks of everyday life, sometimes called Activities of Daily Living (ADLs), such as: Bathing, Dressing, Using the toilet, Transferring (to or from bed or chair), Caring for incontinence, Eating.
What long term care insurance?
Unlike traditional health insurance, long-term care insurance policies are designed to cover long-term services and supports, including personal and custodial care in a variety of settings such as your home, a community organization, or other facility.
Baytown, TX Long-Term Care Insurance:
Most LTC policies may cover skilled and non-skilled care. Another reason is to offset the costs of long-term care for couples with high income but have very limited assets. Long-term care insurance, an insurance program that pays the bill when you need extended care in your home, assisted living facility or nursing home, consists of basic coverage and features plus riders. To obtain a free Long-Term Care insurance estimate in Baytown, contact one of the following long-term care insurance agents.