More Planning Ahead Resources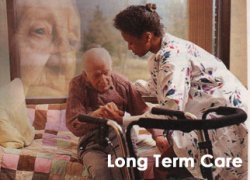 Baytown, TX Long-Term Care Insurance:
Help protect your savings and family from the costs of long-term care, which are NOT covered by traditional insurances or Government programs, like Medicare. Unlike traditional health insurance, long-term care insurance policies reimburse policyholders a daily amount (up to a pre-selected limit) for services to assist them with activities of daily living such as bathing. One of the six Activities of Daily Living (ADLs), dressing.
To obtain a free Long-Term Care insurance quote in Baytown contact the following long-term care insurance agents.
Baytown is a city within Harris County and partially in Chambers County in the Gulf Coast region. Baytown lies on the northern side of the Galveston Bay complex near the outlets of the San Jacinto River and Buffalo Bayou. It is the sixth-largest city within this metropolitan area. As of 2010, Baytown had a population of 71,802, and it had an estimated population of 75,992 in 2016.