More Planning Ahead Resources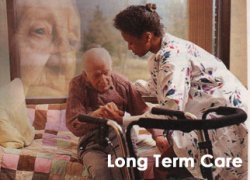 Carrollton, TX Long-Term Care Insurance:
Help protect your savings and family from the costs of long-term care, which are NOT covered by traditional insurances or Government programs, like Medicare. Unlike traditional health insurance, long-term care insurance policies reimburse policyholders a daily amount (up to a pre-selected limit) for services to assist them with activities of daily living such as bathing. One of the six Activities of Daily Living (ADLs), dressing.
To obtain a free Long-Term Care insurance quote in Carrollton, Texas contact the following long-term care insurance agents.
Carrollton is a city in Denton, Dallas, and Collin counties in Texas, United States. As of the 2010 census, its population was 119,097, making it the twenty-third most populous city in Texas. Carrollton was designated as a Crown Community for its dynamic efforts to develop the city as a model community in Suburban Dallas.