More Texas Senior Care Facilities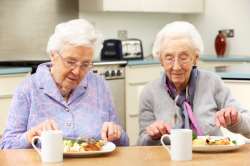 What is a Personal Care Home?
A personal care home is a private residences most often within a subdivision that offer personal care services, assistance and supervision to four or more persons. They offer a smaller, more intimate setting, ideal for persons who might not do well with the larger assisted living facilities.
Personal Care Homes
, also known as adult family homes, board and care homes, or residential care homes offer personalized service to small groups of adults. These residential homes provide lodging, meal services and assistance with daily living activities.
Personal Care Homes - Cedar Park, TX.
Cedar Park is a city in Williamson County in the State of Texas. According to the 2017 Census Estimate, the population is 75,226. A small portion of the city extends into neighboring Travis County. The city is a major suburb of Austin, the center of which is approximately 16 miles to the southeast.
About Texas Personal Care Home Licensing Requirements