More Planning Ahead Resources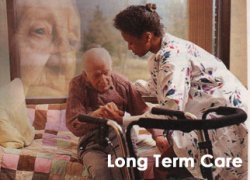 Corpus Christi, TX Long-Term Care Insurance:
Help protect your savings and family from the costs of long-term care, which are NOT covered by traditional insurances or Government programs, like Medicare. Unlike traditional health insurance, long-term care insurance policies reimburse policyholders a daily amount (up to a pre-selected limit) for services to assist them with activities of daily living such as bathing. One of the six Activities of Daily Living (ADLs), dressing.
To obtain a free Long-Term Care insurance quote in Corpus Christi, Texas contact the following long-term care insurance agents.
Corpus Christi is a Texas city on the Gulf of Mexico. It's tucked into a bay and its beaches are sheltered by Padre and Mustang islands. The Padre Island National Seashore is home to migratory birds and endangered Kemp's ridley sea turtles. The harborfront Texas State Aquarium has touch pools, an aquatic nursery and a shark exhibit. Nearby, a WWII aircraft carrier, USS Lexington, now houses a naval aviation museum.