More Senior Care Professional Services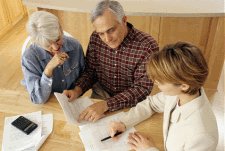 What is a Geriatric Care Manager?
A Geriatric Care Manager can offer support to adult children who need outside assistance with care and personal management for their aging parents, whether they live close by, or far away.
Geriatric Care Management
is the process of planning and coordinating care of the elderly and others with physical and/or mental impairments to meet their long term care needs, improve their quality of life, and maintain their independence for as long as possible.
Geriatric Care Managers Serving Dallas, TX and Surrounding Areas.