More Planning Ahead Resources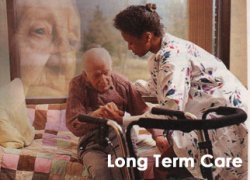 El Paso, TX Long-Term Care Insurance:
Help protect your savings and family from the costs of long-term care, which are NOT covered by traditional insurances or Government programs, like Medicare. Unlike traditional health insurance, long-term care insurance policies reimburse policyholders a daily amount (up to a pre-selected limit) for services to assist them with activities of daily living such as bathing. One of the six Activities of Daily Living (ADLs), dressing.
To obtain a free Long-Term Care insurance quote in El Paso, Texas contact the following long-term care insurance agents.
El Paso is a city in west Texas, along the waters of the Rio Grande. Outside the city, Franklin Mountains State Park is home to cacti and desert wildlife like coyotes and golden eagles. The park's Wyler Aerial Tramway ascends to Ranger Peak for views of the city and to Mexico. Nearby, the National Border Patrol Museum traces the history of the U.S. Border Patrol, from its founding in 1924 to the present.