More Texas Senior Professional Services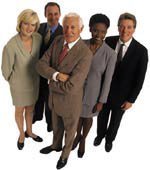 Elder Law Attorneys Serving Fort Worth, TX.
What is a Texas Elder Law Attorney? Most Texas elder law attorneys handle a wide range of legal matters affecting an older or disabled person, including issues related to health care, long-term care planning, guardianship, retirement, Social Security, Medicare/Medicaid, and other important matters. If you or a loved one is concerned about the cost of long-term care and how you will pay for it, then you should speak to an elder law attorney. The elder law attorney will be able to explain to you the various methods of paying for long-term care, including the government benefit programs that are available and how to qualify for them. If you are concerned about planning for a time when you might not be able to make decisions on your own, then an elder law attorney can explain to you the various options that are available to you to make sure your wishes are carried out in the event you become incapacitated. These are just a couple of the many ways an elder law attorney can assist you.