More Home Care Products and Services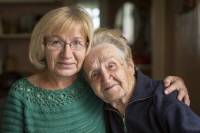 Caregiver Technology Products - Fort Worth, TX.
Using assistive technologies can extend the length of time an individual can stay in their own home to age in place. Assistive technology is an umbrella term that includes assistive, adaptive, and rehabilitative devices for people with disabilities or elderly population while also including the process used in selecting, locating, and using them. Knowing how, when and where a care recipient may need attention increases peace of mind for caregivers, independence for loved ones, and supports better caregiving. Perhaps the most significant benefit caregiving technology offers is peace of mind, for both seniors and their loved ones. nearly half of the current caregiver population is made up of generation X and millennials. Experts say that these younger generations are more likely to adopt caregiving technologies, and that the digital health industry – currently at $2 billion – is expected to rise to $30 billion by 2020.
Caregiver Technology: The Future of Aging in Place.