Return to Professional Services Portal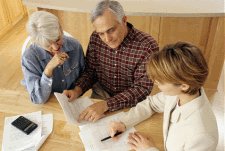 Geriatric Care Managers Serving Georgetown, TX.
A GCM is a professional with expertise in health and human services and can assist families who care for elderly or disabled relatives. Think of a GCM as a personal coach for you and your aging parent – you're all on the same team! He or she may be trained in any of a variety of fields, including, but not limited to, gerontology, psychology, physical therapy, nursing and social work.
An Aging Life Care Professional,
also known as a geriatric care manager, is a health and human services specialist who acts as a guide and advocate for families who are caring for older relatives or disabled adults. The Aging Life Care Professional is educated and experienced in any of several fields related to aging life care / care management, including, but not limited to nursing, gerontology, social work, or psychology, with a specialized focus on issues related to aging and elder care.