More Planning Ahead Resources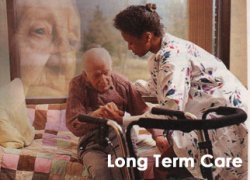 Houston, TX Long-Term Care Insurance:
Help protect your savings and family from the costs of long-term care, which are NOT covered by traditional insurances or Government programs, like Medicare. Unlike traditional health insurance, long-term care insurance policies reimburse policyholders a daily amount (up to a pre-selected limit) for services to assist them with activities of daily living such as bathing. One of the six Activities of Daily Living (ADLs), dressing.
To obtain a free Long-Term Care insurance quote in Houston, Texas contact the following long-term care insurance agents.
Houston is a large metropolis in Texas, extending to Galveston Bay. It's closely linked with the Space Center Houston, the coastal visitor center at NASA's astronaut training and flight control complex. The city's relatively compact Downtown includes the Theater District, home to the renowned Houston Grand Opera, and the Historic District, with 19th-century architecture and upscale restaurants.