More Planning Ahead Resources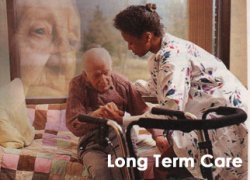 Kerrville, TX Long-Term Care Insurance:
Help protect your savings and family from the costs of long-term care, which are NOT covered by traditional insurances or Government programs, like Medicare. Unlike traditional health insurance, long-term care insurance policies reimburse policyholders a daily amount (up to a pre-selected limit) for services to assist them with Activities of Daily Living (ADL's) such as bathing, dressing, or eating. You can select a range of care options and benefits that allow you to get the services you need, where you need them.
To obtain a free Long-Term Care insurance quote in Kerrville, Texas contact the following long-term care insurance agents.
Kerrville is a city in Kerr County, Texas, United States. It is the county seat of Kerr County. As of 2016, the population of Kerrville is 23,434. Kerrville is named after James Kerr, a major in the Texas Revolution, and friend of settler-founder Joshua Brown, who settled in the area to start a shingle-making camp. Being nestled in the hills of Texas Hill Country, Kerrville is best known for its beautiful parks that line the Guadalupe River, which runs directly through the city; other features include its nearby youth summer camps, hunting ranches, and RV parks.