More Planning Ahead Resources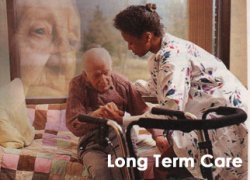 Laredo, TX Long-Term Care Insurance:
Help protect your savings and family from the costs of long-term care, which are NOT covered by traditional insurances or Government programs, like Medicare. Unlike traditional health insurance, long-term care insurance policies reimburse policyholders a daily amount (up to a pre-selected limit) for services to assist them with Activities of Daily Living (ADL's) such as bathing, dressing, or eating. You can select a range of care options and benefits that allow you to get the services you need, where you need them.
To obtain a free Long-Term Care insurance quote in Laredo, Texas contact the following long-term care insurance agents.
Laredo is the county seat of Webb County, Texas, located on the north bank of the Rio Grande in South Texas, across from Nuevo Laredo, Tamaulipas, Mexico. According to the 2010 census, the city population was 236,091, making it the tenth-most populous city in the state of Texas and third-most populated on the Mexico–United States border, after San Diego, California, and El Paso, Texas. Its metropolitan area includes all of Webb County with a population of 250,304. Laredo is also part of the cross-border Laredo-Nuevo Laredo Metropolitan Area with an estimated population of 636,516.