More Senior Care Professional Services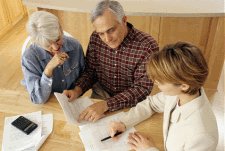 Find Geriatric Care Managers Serving Leander, TX.
Also known as Geriatric Care Manager, Professional Geriatric Care Manager, or Aging Care Managers, a Care Manager represents a growing trend to help full time, employed family caregivers provide care for loved ones living close by or living far away. Care managers are also particularly useful in helping caregivers at home find the right services and cope with their burden. A geriatric care manager, or senior care manager, is a specialist trained to help families through the process of caring for older relatives.
Geriatric care managers provide help in a variety of ways,
including coaching, advising family caregivers, and helping families evaluate residential housing or home care options.