More Texas Senior Professional Services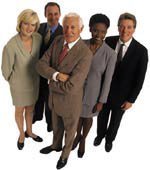 Elder Law Attorneys serving Mineola, TX.
have specific training in elder law issues, has practiced in that field for a certain amount of time, and has been certified as highly qualified in elder law by their State Bar or by another accrediting organization. If you or a loved one is concerned about cost of long-term care and how you will pay for it, then you should speak to an elder law attorney. Elder law firms serving Mineola can handle a wide range of legal matters affecting an older or disabled person including issues related to health care, estate planning, nursing home eligibility, long-term care planning, guardianship, retirement, Social Security, Medicaid planning, probate, and other important elder law issues.