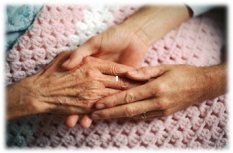 THE FOLLOWING OFFER RESPITE CARE SERVICES IN PRIVATE RESIDENCES AND CARE FACILITIES.
Respite provides short term breaks that relieve stress, restore energy, and promote balance in a caregiver's life. Arranging for
respite
provides the caregiver the opportunity to have someone look after their loved one allowing them to "recharge" their batteries mentally and physically. Respite care also allows loved ones to remain in the home and is therefore a
cost-effective
way to prevent or delay more expensive out-of-home or institutional placements.