Return to Professional Senior Services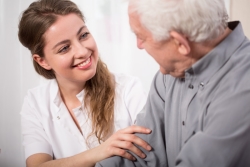 What is a Senior Care Advocate?
A Senior Care Advocate assists seniors and their families with concerns regarding matters of health, housing and other issues of aging. Whether a professional or a family member becomes an advocate, the goal is to keep the best interests of the elderly person in clear focus. Senior care advocacy covers a broad range of services, such as assisting seniors to apply for government benefits, such as Medicaid and Social Security disability, reviewing medical bills and insurance claims, and providing support after a hospital stay. Becoming a senior care advocate does not require a license or certification, nor is there a specific education level.
Senior Care Advocates - Round Rock, TX.