More Texas Senior Care Facilities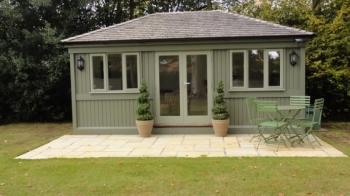 Granny Pods / Cottages - San Antonio, Texas.
A granny pod/flat is a tiny home built, or placed, on the same property as the home of someone who will look after the occupant. For others, seniors may continue to live independently but enjoy the closeness of family while enjoying the privacy of having their own place. Some granny pods/ flats are miniature versions of full-sized housing units, with complete kitchens. In others, kitchen facilities are limited, perhaps to a mini fridge and microwave, which involve fewer safety issues than full kitchens. Medical cottages are designed for your aging loved ones when it comes time to move into an assisted living facility supporting the idea of family-managed healthcare.