More Texas Senior Professional Services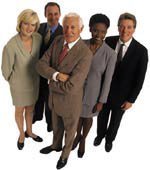 Elder Law Attorneys - Tyler, TX.
If you or a loved one is concerned about cost of long-term care and how you will pay for it, then you should speak to an elder law attorney. Most elder law attorneys in Tyler, Texas handle a wide range of legal matters affecting an older or disabled person, including issues related to health care, nursing home eligibility, long-term care planning, guardianship, retirement, Social Security, Medicaid planning, probate, and other important matters. When someone dies, Texas law requires that assets are probated and distributed to his heirs or beneficiaries, so probate — the court-supervised process of distributing a deceased person's assets — is required for most estates in Texas.