More Planning Ahead Resources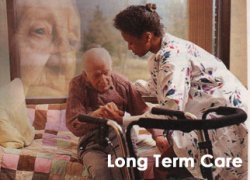 Tyler, TX Long-Term Care Insurance:
Help protect your savings and family from the costs of long-term care, which are NOT covered by traditional insurances or Government programs, like Medicare. Unlike traditional health insurance, long-term care insurance policies reimburse policyholders a daily amount (up to a pre-selected limit) for services to assist them with Activities of Daily Living (ADL's) such as bathing, dressing, or eating. You can select a range of care options and benefits that allow you to get the services you need, where you need them.
To obtain a free Long-Term Care insurance quote in Tyler, Texas contact the following long-term care insurance agents.
Tyler is a city in eastern Texas. It's known as a center for rose cultivation. In season, thousands of rose bushes line the manicured grounds of the Tyler Municipal Rose Garden. The Tyler Rose Museum explores the history of the city's annual Texas Rose Festival. Housed in an 1859 mansion set in landscaped LeGrand Park, the Goodman Museum features antique furnishings and Civil War–era medical artifacts.