More Home Care Services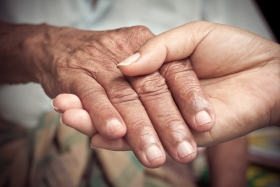 WHEN TO CALL IN HOSPICE
Texas Hospice and End of Life Care.
Hospice is a specialized type of care for those facing a life-limiting illness, their families and their caregivers. Hospice care addresses the patient's physical, emotional, social and spiritual needs. Hospice care also helps the patient's family caregivers. Because more than 90 percent of hospice care is paid for through the
Medicare hospice patients must meet Medicare's eligibility requirements
, which palliative care patients do not. Hospice is comfort care without curative intent; the patient no longer has curative options or has chosen not to pursue treatment because the side effects outweigh the benefits.
Hospice services are covered by Medicare, Medicaid and private insurance.