More Planning Ahead Resources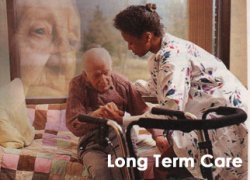 Texas Long-Term Care Insurance:
Help protect your savings and family from the costs of long-term care, which are NOT covered by traditional insurances or Government programs, like Medicare. Unlike traditional health insurance, long-term care insurance policies reimburse policyholders a daily amount (up to a pre-selected limit) for services to assist them with activities of daily living such as bathing. One of the six Activities of Daily Living (ADLs), dressing.
To obtain a free Long-Term Care insurance quote in Texas contact the following long-term care insurance agents.
Texas is a large state in the southern U.S. with deserts, pine forest and the Rio Grande, a river that forms its border with Mexico. In its biggest city, Houston, the Museum of Fine Arts houses works by well-known Impressionist and Renaissance painters, while Space Center Houston offers interactive displays engineered by NASA. Austin, the capital, is known for its eclectic music scene and LBJ Presidential Library.