Cedar Park

Georgetown

Leander
Round Rock

Sun City
State Lic #017349
Tel: (512) 580-5120

Amada Senior Care provides caring, compassionate in-home senior services throughout Cedar Park, Georgetown, Leander, Round Rock, and Sun City, TX.
Our licensed and bonded caregivers do whatever they can to help seniors feel more comfortable and independent in their own homes. This means that in addition to helping with Activities of Daily Living (ADL's) , we seek out meaningful ways to enrich our client lives on a daily basis incuding:
Errands/Shopping
Bathing
Most Non Medical Assistance
Light House Keeping
Meal Preparation / Feeding
Medication Reminders
Dressing
Toileting
Walking / Ambulation
Providing care to your loved one is much more than a job. It's a fulfillment of our personal goals knowing we are enriching lives at every level. Whether it is helping them adjust to his or her care plan, engaging in an activity or hobby they like, sharing a friendly word with a family member, or preparing a meal that tastes like home, we truly enjoy what we do—and it shows.
Our personal involvement doesn't simply end with caregiver placement. We also monitor our caregivers and regularly check in with clients and their families to ensure that we are doing all we can to help them live safer, happier, and more fulfilled lives.

Providing Specialized Care
Does your senior loved one have Alzheimer's or Dementia?
The caregivers at Amada Senior Care are specially trained to help manage the symptoms of Alzheimer's and dementia patients, thus positively impacting the senior patient's quality of life and that of the family. As the disease advances, an Amada caregiver will be able to provide the specialized care your senior loved one requires, along with the physical and emotional support you and your family will need during this challenging journey.
Is your senior loved one recovering from a stroke? Are they experiencing congestive heart failure? Amada caregivers have the education necessary to provide specialized care for seniors experiencing these challenges. When a senior you love is experiencing specific challenges, it takes specially trained caregivers to address their needs. The caregivers at Amada Senior Care have specialized training.
Helping Narrow Down Care Options
Assisted living communities are designed to provide help for residents with basic ADLs. Some states also allow assisted living community to offer medication assistance and/or reminders. Unlike nursing homes, though, assisted living communities do not offer complex medical services. Every senior has unique care needs and preferences when it comes to assisted living community.
Should the time arise, and remaining in one's home is no longer an option, Amada is able to help families narrow down their options based on individual care needs, budget, location, and personal preferences.
All of Amada's senior housing and assisted living placement services are completely free to our clients.
Financial Care Coordination
Amada Senior Care Advisors are considered by many in the medical community as experts in care coordination and navigating care financing options including:

Long-Term Care Insurance
Professional and experienced advisors aid families in implementing and managing long-term care policies, including claims filing and management.

Complimentary research and long-term care insurance policy analysis.
Veterans Assistance Programs
Knowing what kind of government assistance is available to war-era veterans is essential to a senior's financial future. Amada provides families with resources and education on these programs.
Patrick Murphy, CEO / Owner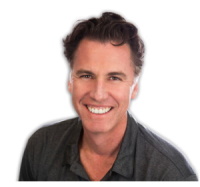 Patrick's recent senior care experiences in his own family reaffirmed his commitment to providing the highest quality of care for his clients in our community.
We'll even help you find the best way to pay for the senior care your loved one deserves, because, as Patrick says,
At Amada Senior Care our caregivers do whatever they can to help seniors feel more comfortable and independent in their own homes. "We treat you and your family like you are one of our own."
Contact Us Today!
Does someone you love need in-home care? Tell us their needs and one of our advisors will reach out to you shortly! We invite you to contact us today at (512) 580-5120 or visit our company website . Amada Senior Care, your trusted source for compassionate caregiving and long-term care insurance claims advocacy.
Corporate Office
1104 S. Mays St., Suite 117
Round Rock, TX 78664
Tel: (512) 580-5120

ASK ABOUT OUR FREE CARE NEEDS CONSULTATION!!