Special Needs and Aging Case Management
Austin

Cedar Park

Dripping Springs
Georgetown

Round Rock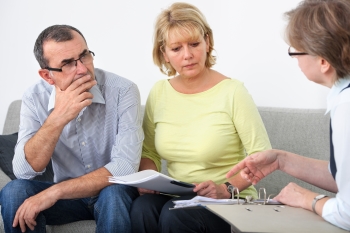 Tel: (512) 814-3228
FREE 15 Minute Consultation!


Navigating the care of an aging family member is stressful. Family members want to make the best decisions for the care of their loved ones. The best way to reduce this stress is to work with the care management team who has the most experience. The care managers at arrangeCARE have been helping families in the Austin, Texas, area since 1989.
With over 70 years of combined experience in long-term care our commitment to providing the best solutions mean superior results. Services are paid privately and not covered by Medicare or Medicaid.
Our rates are competitive, our service is client focused, and we offer a FREE 15 minute consultation.

Who We Serve

Individuals recently discharged from hospitals or unable to access the system
Isolated elders and persons with disabilities
Family caregivers, both local and long-distance
Families in dispute about care decisions

How We Can Help

Our Care Managers assist individuals and families with many challenges including:
Housing

- helping families evaluate and select the appropriate residential option and the transition to a different level of care.

Home Care Services

- identifying the appropriate home care, arranging and monitoring those services.

Medical Management

- attend health care appointments, facilitating communication between provider, client and family and monitoring adherence to medical orders and instructions.

Communication

- keeping family members and professionals informed as to the well-being and changing needs of the client.

Social Activities

- providing the opportunity for engaging in social, recreational, or cultural activities that enrich life.

Legal

- referring to or consulting with legal specialists, providing opinions for courts in determining the level of care ,alternatives to guardianship and supportive decision making agreements.

Financial

- conferring with trust officers, accountants and/or Power of Attorneys for Finances.

Entitlements - providing information on Federal , State and local programs and assisting with the applications as needed.

Safety and Security

- monitoring home care, recommending technologies to add to security or safety, observing changes or potential risks of exploitation or abuse and protecting the vulnerable person.

Resources

- local, cost-effective resources are identified and engaged as needed.

Meet Our Team

Our team has decades of experience serving the needs of the elderly. We work with families, professionals, and individuals, to help arrange the best CARE available. Regardless of the challenge you may be facing, we have experience to apply to a solution. As one of the original care management providers in the Austin area, we know the best resources, have built great relationships, and are poised and ready for the needs of the upcoming Baby Boomer generation. We are here to stand next to you as you age.
Leah Cohen | LCSW, ACSW, CCM, NG, TXG
Leah Cohen is a licensed social worker, registered guardian, and mediator. She currently has a private care management company, arrangeCARE pc, focusing on older adults and people with disabilities over the life span. She has over 30 years experience working with aging and disability populations.
Certified Social Worker (ACSW)
Certified Case Manager (CCM)
National Certified Guardian (NCG)
Certified Texas Guardian (CTxG)
Board Approved LCSW supervision
Aging Life Care Association Certified Member (ALCA)
Aging Life Care Association Advanced Professional since 2002
Ina Picarello | BSN, RN
Ina Picarello is a nurse care manager with over 35 years of experience. She started her career as a nurse in a hospital setting and went on to work in the community with the visiting nurses association and other nonprofit organizations who provided rehabilitation services and programs for the disabled.
As a care manager, she works in a range of capacities to manage medical care for individuals, while also working closely with families and medical providers. She assess and anticipates needs, develops customized care, coordinates services, provides ongoing support and maximizes health benefits.
Most recently, the majority of her work has been with seniors, but she also manages care for individuals of all ages during acute medical crises and/or during rehabilitation. She is a compassionate care manager who acts as a tireless advocate on behalf of her clients. Ina has completed the HHSC RUG (Resource Utilization Group) Training for Nursing Facilities and the Medical Necessity & Level of Care Assessment for Community Services training through Texas State University.

Linda Angerstein
Linda Angerstein earned her BA degree in Secondary Education and English at Texas Lutheran University in Seguin, TX.
Following careers in teaching, retail bookselling, pipe organ building, and a variety of other jobs, she now brings her many years of experience to providing administrative support that helps arrangeCARE pc function as smoothly and efficiently as possible.
Professional Associations & Licenses

Our team is fully licensed and bonded, including numerous qualifications and certifications, and are members of the following professional associations: