How Estate Sales Work
What is an Estate Sale?
An estate sale differs from a yard sale or a garage sale in that an estate sale is typically held to sell every item in a home. Most estate sales are held as a result of a serious illness, death, divorce, or move to assisted living.
Estate sales can be held as "tag" sales or auctions. In a tag sale, every item in the home is priced prior to the sale, and buyers pay the marked price. In an auction, an auctioneer accepts bids on items, and the items sell for the highest bid. In most states, auctioneers must be licensed.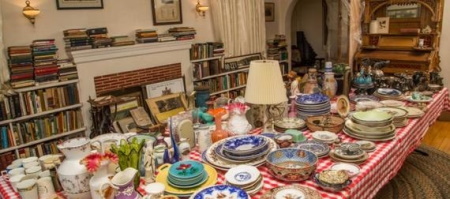 There is often a misconception that estate sales are only for the very wealthy. This is not the case! Some estates do contain extremely valuable art, antiques, and collectibles, but most do not. If you have a home that you need to empty, then you can have an estate sale.
Many families choose to hire a company to conduct their estate sale for them, as the task of identifying, organizing, appraising, pricing, and selling items can be time-consuming and emotionally difficult. The majority of estate sale companies work for a percentage of the sale proceeds.
Preparing for an Estate Sale:
Even if you choose to hire a company to conduct your estate sale, there is work that you must do to prepare. Be sure to do the following:
Locate important documents that may be in the home, including insurance papers, deeds, wills, stocks/bonds, accounting papers, etc.
Confirm who the legal executor of the estate is and ensure that the executor consents to the removal and sale of items.
Discuss the contents with family and friends and decide which items you wish to keep and wish items you wish to sell.
Sort through personal effects, such as letters and photographs and decide what you wish to keep and what you wish to dispose of.
Remove food items from the home (so as not to attract rodents and insects).
Remove all items from the home that family and friends wish to keep. If this is not possible, place all of these items in one area of the home, such as a bedroom or closet, so that they can easily be hidden during the estate sale.
Plan ahead! Many estate sales require weeks or months to organize and conduct.
If you plan to sell the home, be sure to coordinate the estate sale with your real estate agent. In some cases, the real estate agent will prefer to show the home with the contents and other times, they prefer to show the home empty. Also ask your real estate agent whether items such as refrigerators, drapes, and outdoor items (such as hot tubs, greenhouses) should stay with the house or be sold.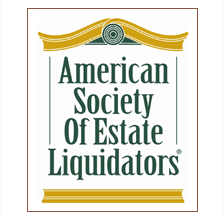 Finding the right estate sale company:
It is important to start communicating with estate sale companies as soon as possible. Many companies only hold one or two sales per month, so they may plan their sales several months in advance.
Because you are entrusting a company with your property, it is important to dutifully research companies before making a decision about who to hire. It is important to do the following things:
Contact several estate sale companies to compare their level of services, their expertise, and their typical fees.
Contact as many as you feel necessary, but always have at least two do an on-site consultation with you. A diligent company will insist on doing a walk through with you before agreeing to conduct your sale. Expect them to open drawers and cabinets to inspect the home's contents.
Once a company has done an inspection, it is reasonable to ask them a) how quickly they can complete the sale, b) what they estimate you will earn from the sale, and c) what fee they will charge to conduct the sale for you.
Ask companies about their after-sale procedures. Do they leave unsold items or arrange to have them donated? Do they remove trash or leave it on the premises? Will they continue to attempt to sell valuable items after the sale?
Ask companies if they keep receipts for sales, and what type of accounting information they will provide you at the close of the sale.
Ask for references and contact them!
Once you have chosen a company, be sure to get a written contract that outlines the timeline, fees, and any specific agreements you make.
Things to watch out for...
The initial consultation/walk-through with an estate sale company should always be complimentary. Make sure that companies do not charge you for this service.
Theft is sometimes an issue with estate sales, especially those that have small items, such as jewelry, coins, stamps, etc. Ensure that the estate sale company secures these items during the sale.
Ask if the owners and/or workers who will be conducting your sale are antique/vintage dealers themselves. Oftentimes, this can be a conflict of interest because they may want to buy items from your estate for their own businesses. In some cases, they may underprice those items that they want.
Some companies will combine two or more estate sales in one home. Be sure that an estate sale company does not bring items into your home from another estate without your consent. If something should happen to those items while they are in your home, you may be responsible.
Selling a loved one's property is never an easy task—but, with the right help, it can be done in an efficient, compassionate, and profitable manner.
Additional Estate Sales Articles ~
http://www.elderoptionsoftexas.com/article_hiring_an_estate_sale_professional.htm
http://www.elderoptionsoftexas.com/articles_senior_moving_services.htm