Attorney Virginia Sampson

Medicaid Planning | Estate Planning | Probate

5701 West Slaughter Lane - A130-466
Austin, TX 78749

Tel: (512) 980-4610
We prepare a plan for the aging process or assist in dealing with an illness crisis. We also provide comprehensive estate planning services to ensure your goals, for your assets when you pass, are met. We handle legal matters after a person dies including probating wills
For individuals and families our mission to provide you with the highest quality legal services in a compassionate environment. We want to reduce your stress while achieving the optimal result.
For businesses it is our mission to help you succeed by providing affordable legal services tailored to meet your business needs. Our business law services include:
Contract drafting and review
Contract litigation including collecting for unpaid services
Business formation and more
Elder Law and Estate Planning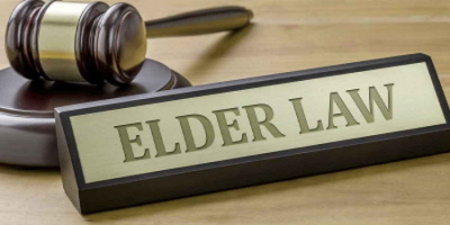 Critical Documents for Managing Financial and Legal Affairs (PDF)
Elder law and estate planning are not so different in some respects. Both areas of the law involve long-term planning for the future. The primary difference between them is that elder law focuses on what happens while you are living, while estate planning usually centers around what happens after you pass away.
Estate Planning
We also provide comprehensive estate planning services to ensure your goals, for your assets when you pass, are met. We handle legal matters after a person dies including probating wills. Critical document preparation and consultation includes:
Powers of Attorney
Medical Power of Attorney
Wills
Trusts (and more)
Medicaid Planning
Many people over age 65 will need long-term care at some point, and the costs of this type of care are very high. Everyone should include long-term care planning in their estate plan.
The good news is that Medicaid will help pay for long-term care in some cases. However, there are strict asset and income limitations. Medicaid planning involves preserving as many assets as possible while still qualifying for Medicaid.
Asset Protection
Asset protection is the adoption of strategies to guard one's wealth. Asset protection is a component of financial planning intended to protect one's assets from creditor claims. Individuals and business entities use asset protection techniques to limit creditors' access to certain valuable assets while operating within the bounds of debtor-creditor law.
Avoid Probate
Save on legal fees and reduce the stress for your family members. Probate is the formal legal process that gives recognition to a will and appoints the executor or personal representative who will administer the estate and distribute assets to the intended beneficiaries.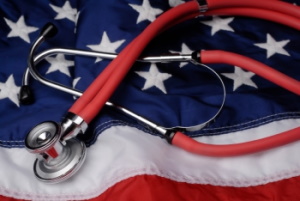 Veterans Aid & Attendance Benefits Eligibility
We can help you access Veterans Aid & Attendance Benefits. This is a monthly pension benefit that provides tax-free payments to Veterans who served during wartime.
In addition to being available for Veterans, single surviving spouses and dependent children are also eligible for this benefit. In order to qualify for this pension, the Veteran or their surviving family need to meet means-tested income and asset thresholds. Virginia is accredited with the Veteran's Administration to handle claims.

About Attorney Virginia Sampson
Virginia has been an attorney since 1982. Over her career she has practiced law as a judge, litigator, business advisor, advisor to seniors and estate planning/probate attorney. She now focuses her practice on helping Seniors, Veterans and persons facing a life changing illness or the aging process and on assisting businesses manage their legal affairs.
She is admitted to practice law in Texas, Arizona, California and Pennsylvania. Virginia became involved in elder law and estate planning as a result of helping her parents and their friends navigate the aging process. So she understands the challenges and emotional issues we face as we age. She lost her husband to ALS and understands what it means to face a devastating, life changing illness.
Virginia not only brings to her clients many years of legal expertise but also a deep compassion for them as they navigate these difficult life events. Virginia and her team enjoy balancing the challenging work of helping seniors with the excitement of helping businesses succeed and thrive.
Contact Attorney Sampson Today!
Let Virginia Sampson assist you with your elder law needs. She would be happy to meet with you and your family to discuss your situation. Contact her today at Tel: (512) 980-4610 or visit our company website .