Care Management | Long-Term Care Planning
Guardianship | Caregiving
Austin

Georgetown

Lakeway
New Braunfels

San Marcos
3724 Executive Center Dr. Suite #201
Austin, TX 78731
Tel: (512) 338-4533

Request Information
CareFor is a private care management and caregiving agency serving families throughout Central Texas including Austin, Georgetown, Lakeway, New Braunfels, and San Marcos. At CareFor, we know aging, illness, or injury can force families to make complex and challenging decisions. We have the experience, expertise, and resources to support you every step of the way.
Our entire Care Manager team is comprised of Registered Nurses who provide compassionate medical care management for patients and their families dealing with sudden illness, chronic disease, dementia, geriatric and end-of-life care. We understand that navigating the medical community and finding appropriate resources can be challenging and daunting.
Because we have been an integral part of the Austin medical community since the 1970's and we remain active in this community, we know the doctors and resources. Our combined experience and knowledge enables us to help you identify and understand your options, and make timely and sound decisions.
Decades of experience. Strong, established relationships with the medical community. A passion for care. No matter the situation, our Austin senior care team is ready to work with you to find the right solution for your care needs:
Caregiving
We're passionate about providing great care, and that starts with understanding your unique needs and matching you or your loved one with the perfect caregiver for the situation.
Providing quality care for you or your loved one is our passion and one of our areas of expertise. Our many years of staffing experience have taught us the importance of matching the patient with the right caregiver. We immerse ourselves in your world to ensure that we understand the unique nuances of the situation, matching you or your loved one with the best mix of people and services.
Our staffing team is available 24/7 to provide you with capable and qualified caregivers who go beyond providing care. They truly CareFor their patients.
OUR SERVICES INCLUDE:
Light Housekeeping

Transportation

Companionship

Med Reminders

Pet Care

Toileting assistance

Grocery Shopping

Bathing, grooming & dressing assistance

Meal preparation

Assistance with ambulation & mobility
Care Management
Our Licensed Registered Nurses coordinate and manage all aspects of an individual's care plan, advocate for their needs, and help ensure the best use of resources and services available.
Our care managers are licensed Registered Nurses who are skilled at navigating the complexities of the medical system, providing solutions to complex challenges and advocating for the patient. This comprehensive list of our services should help you better understand just how deeply we involve ourselves in the well-being of our clients. After establishing a care plan through the intake and assessment process, we can see to all medical, home care, administrative and facility needs.
MEDICAL & HEALTH
Medication management
Prescription advocacy
Attend and manage physician visits
Mental Acuity Assessments
Hands-on, in-home medical care
Physical therapy
Wound management
ADMINISTRATION AND OVERSIGHT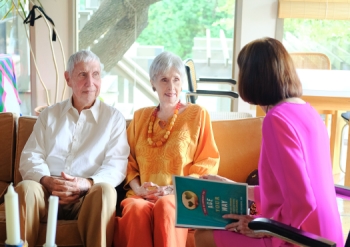 Plan of Care
Advocacy on behalf of the patient and their needs
Power of Attorney
Eyes and Ears for loved ones and/or guardians
Manage social and family dynamics
Manage clinical and ancillary needs
Medicaid eligibility
Social Security (primarily associated with guardianship cases)
HOME & FACILITY ENGAGEMENT
Facility placement and transition
Moving and relocation
Downsizing and home organization
Home and lawn maintenance
Appliance repair
Handyman services
Automobile disposal
IT support
Guardianship
In the event that you or your loved one requires a legal guardian, we welcome the opportunity to advocate for you like we would our own family members.
Every now and then, someone outlives their own family or experiences a painful separation. But these events should never mean that they go without exceptional advocacy and care. We consider it a tremendous responsibility when we are appointed as legal guardians to ensure the safety and well-being of someone who needs it most. Our nurses are Licensed Professional Guardians and our organization is often called upon by the Court to serve as Guardian of the Person and Guardian of the Estate. We would be honored to serve you.
Planning: Age Your Way
Whether you know exactly what's coming, or you're simply preparing for long-term care in your golden years, we help you and your family make the tough decisions now, and not under duress later.
Our experience has taught us that managing the changes that come from aging or sudden illness is one of the great challenges of life. Advanced planning allows you to be better prepared for that challenge. The better you plan, the more input you will be able to have in the decisions that affect your later years. Our founder, Debbie Pearson, RN, wrote a book about preparing for aging. We use the tenets of Age Your Way to help you prepare for the known and the unknown.
Proactive Planning for Aging
Documentation of Plans
About Us
We bring compassion and order to the complexity of caregiving. Well known as one of the top in-home care and case management companies in the Austin area, our organization was founded by Debbie Pearson in 2000 with the guiding principle to earn the trust of our clients by going above and beyond for them. Always. Whether it's hands-on care, care management, assistance with legal issues, or even fixing a broken leg on your mother's favorite chair, this unique, holistic approach is pervasive across our entire organization. Our Austin senior home care team collaborates with you to ensure no need goes unmet.
Our team members have been entrenched in the Austin medical and caregiving communities for decades. We know the doctors, service providers, resources and facilities. We have the expertise to support you and your loved ones. Our combined experience and knowledge will help you identify and understand your options, and make timely and sound decisions.
Contact Us!
When it comes to care for a loved one, we understand how hard it is to determine where to begin. That's why we're here to CareFor you. Let us assist you today by calling (512) 338-4533 or complete the Request for Information form below.