Arlington

Cedar Hill

DeSoto
Grand Prairie

Mansfield
Shaneka Baylor, Chef / Owner
Tel: (469) 476-2420
Chefs for Seniors offers on-site cooking and companionship. Chefs For Seniors places a professional chef in seniors' homes to make nutritious, delicious, and affordable meals for the week. Your chef will present you with a featured selection of items each week to choose from.
Why Chefs For Seniors?
Our mission is to provide amazing food and proper nutrition. Find peace of mind knowing our chefs will take care of the cooking. Feel healthy and rejuvenated with meals that fit your diet. Truly affordable and much less expensive than eating out. Chefs are licensed, undergo background checks, and are fully insured. We serve seniors living throughout Arlington and Grand Prairie including Cedar Hills, DeSoto, and Mansfield.
Here are many reasons why clients choose Chefs For Seniors. I t's less expensive than eating out and our cost is comparable to many meal delivery services.
We offer :
Nutritious meals

Fresh and delicious tasting food

Convenience

Customized menus

Companionship

Peace of mind

A fresh alternative to meal delivery services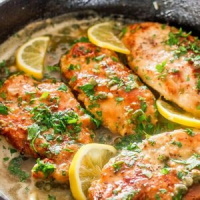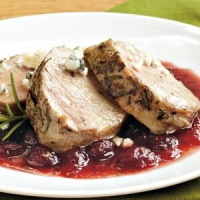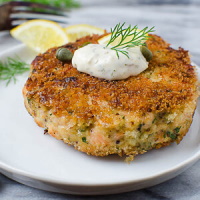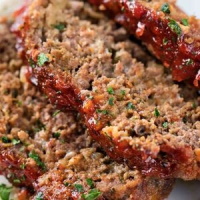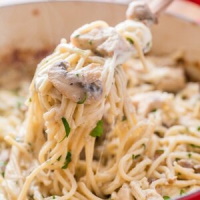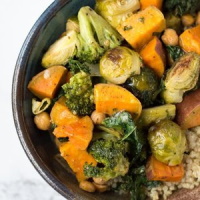 We can accomodate most diets including low sodium, diabetic, gluten free, soft foods, vegterian/vegan, Renal/Kidney, Kosher, Keto/Paleo Dietary concerns can be discussed during your FREE consultation.
Chefs for Seniors offer three different service packages to meet a variety of needs: Standard, Custom, and Non-Standard.
Standard Package:
Choose from our weekly menu rotations

Some customizations available

10-12 servings of custom, affordable meals prepared each chef visit

Choose 4 of 12 weekly options, chef prepares multiple servings of each entree

Fixed price for menu planning, grocery shopping, and ~2 hours cooking in the home, plus the cost of groceries

Most entrees include sides

Custom Package:
Menus customized for specific dietary concerns and preferences, we can even work with your doctor or registered dietitian!

10-12 servings of custom, affordable meals prepared each chef visit

Choose 4 of 12 weekly options, chef prepares multiple servings of each entree

Fixed price for menu planning, grocery shopping, and ~2 hours cooking in the home, plus the cost of groceries

Most entrees include sides
Non-Standard Package:
Covers "everything else"

Hourly rate for services, plus the cost of groceries

Works well for dinner parties or holiday events

Can accommodate cooking for 3+ people & intergenerational homes

Private chef services - chef in home multiple times per week or on a daily basis

Each job is quoted on a case-by-case basis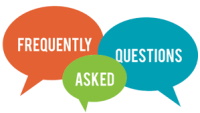 Will insurance (Medicare) pay for this service?
Some Long Term Health Insurance Policies and Medicare Advantage Plans may cover certain in-home services like Chefs For Seniors. Please contact us to see if your plan includes this type of coverage.
How many meals will the chef make?
During a 2-hour home visit, your personal chef will prepare 4 different entrées and 10-12 individually-packaged servings of meals. The exact number of servings depending on your appetite and the types of meals ordered, and serving sizes can be adjusted with your chef.

How often does the chef come to my home?
Most clients have their personal chef visit their home every week, although some choose to schedule services every 2 weeks or 2x per week. We can work within your budget, appetite, and needs.

Do I have to be home while the chef is cooking?
Your don't have to be home during the chef's visit, although most clients enjoy chatting with their chef. Arrangements can easily be made for the chef to cook while you're not home, as long as they have access to the kitchen.
Can meals be delivered?
The primary benefits of our service are the level of customization offered by having your own personal chef prepare meals just for you and the unique experience during a service day. Our model allows us to accommodate a variety dietary concerns and unique food preferences that meal delivery services cannot address. When you experience a chef visit for yourself it'll be something you look forward to every week!

What if I have a special diet or dietary concerns?
We can accommodate most dietary concerns and diets. Our chefs and menus are particularly well-suited for low-sodium, diabetic friendly, gluten-free, Kosher, and renal diet meals.
We also take inspiration from the DASH Diet (Dietary Approach To Stopping Hypertension) , when designing our weekly menu rotations. Our Custom Package is well suited for clients with less common diets or dietary concerns.

Will they clean the kitchen when they're done?
We ask that your kitchen is clean when your chef arrives. Our chefs take pride in cleaning the kitchen thoroughly once they've completed the cooking.

Do I have to supply the cooking equipment?
Your personal chef will bring their own "toolbox" with pots, pans, knives, and utensils into the home. You don't need to have anything on hand except an appetite and working appliances!
How it works. We keep things simple
Step1
Book Your Chef
Schedule weekly or bi-weekly visits with your chef. There are no long-term contracts to worry about.
Step 2
We Cook For You
Our professional chefs bring fresh ingredients and cook delicious, homemade meals in your kitchen.
Step 3
Enjoy Your Meals
You're set for the week! We leave you with customized, nutritious meals that can be eaten when you need them.
Shaneka Baylor
Owner & Personal Chef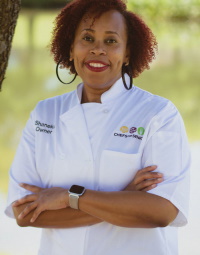 "Healthy eating can be tasty" is the motto that Chefs for Seniors – Arlington/Grand Prairie owner Shaneka Baylor lives by.
Board certified ambulatory care and geriatric clinical pharmacist pursuing masters in nutrition and wellness Shaneka focuses on creating the right prescription for health and wellness for individuals and companies.
Shaneka has worked to teach her patients how to marry taste preferences with healthy cooking to improve their health. She has a love fore meal planning and cooking and loves to use Chefs for Seniors as a vehicle to serve her local senior community.
Apointment Request
I would love to meet you! Please contact Chefs for Seniors - Arlington & Grand Prairie at (469) 476-2420 or complete our Request for Information form below to set up a free, no obligation consultation.