C&S Care Management, Inc.
Aging Life Care Professionals
Bellaire

Cypress

Houston
Katy

Sugar Land

Tel: (281) 550-8444
C&S Care Management, Inc. provides aging life care management by highly trained professionals who offer continuing care management services that meets the client's needs 24 hours a day, 7 days a week. We advocate on behalf of your love one. We also provide non medical in-home care.
Morals and Ethics
Most healthcare professionals are obligated to take annual courses in ethics and are bound by a professional code of conduct.

However, it is our individual and collective (as a team that revolves around our clients) ethics that exceed those outlined by the State of Texas.
Therefore, if the foundation of C & S is Advocacy and the promotion of the elderly's independence, then the consecrated ground upon which this foundation is built must be our Morals and Ethics.
Personal Assessment
There are many things to consider when researching the care needs of your loved one. Exploring available options can be overwhelming and confusing. We can assess your loved one's situation, identify appropriate care options and recommend alternatives which are best suited to meet his or her specific needs.
Concierge Services
Concierge services are available for senior adults requiring assistance with shopping, transportation, or home organization. Companions provide care for clients who do not require the skills of a "nurse" or "caregiver".

When a client's condition changes we are available to meet the new level of care required with C&S Health Care Services. C&S Healthcare Services specializes in 24 hours a day, 7 days a week, Personal Assistance Services and Licensed Home Health care for seniors. Concierge services are available for senior adults requiring assistance with shopping, transportation, or home organization. Companions provide care for clients who do not require the skills of a "nurse" or "caregiver". The goal of C&S is to keep every client safe in the comfort of his or her own home.
Care Management
As a Care Management client you have an Aging Life Care Professional available to you 24 hours a day, 7 days a week. Services include:
Coordinates client appointments, referrals and resources with family, outside entities and healthcare professionals
Monitors and reports observations of client condition and care
Provides consistent, personal on-site visits
Coordinates transportation for appointments
Assists with any necessary problem solving
Reports updates to families regarding client progress
Communicates via phone calls, written reports or e-mail
Financial Management
C&S Aging Life Care Professionals are available to provide customized assistance for any of the following financial tasks:
Budgets
Check books
Various banking transactions
Tracking of medical insurance and Medicare payments
Updates of advance directives
Referrals to financial professionals per request
Referrals to legal experts
Expense tracking
Resources & Referrals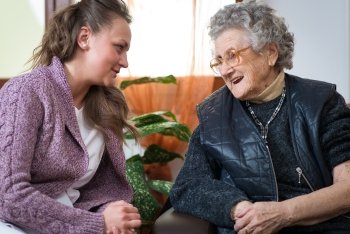 C&S Care Management, Inc. is connected to professionals with expertise in many areas. We are pleased to provide the following resources:
Financial
Legal
Medical
Counseling
Nutrition
Medical Social Services
Community Services
Out-of-state Assistance through National Networks, Agencies and Facilities
State, Federal, and Public Funding
Long Distance Caregiving
At C&S, our Aging Life Care Professionals function as your "eyes and ears". They are able to locally handle the problems which you are now required to solve long distance. By working with you through phone calls, visits and emails an Aging Life Care Manager will check on problems that come up with providers and work with all parties to provide the best possible resolution.

Some services that C&S provides include:
Coordinating through Effective Communication with the Client's Physician and Healthcare Team for Comprehensive Care
Setting up services in the home
Helping with daily money management
Moving Services
If you or a senior in your family are making a move to a new residence, a C&S Aging Life Care Professional can make the process easier.
Our team will coordinate the packing, setup, and organizing of all belongings and cherished possessions that have been collected throughout the years. Helpful and caring Companions are available to stay with seniors in their new living environment for several days to ensure a smooth and successful transition.
Our Team
Cindy Hartman, RN, BSN
President
Administrator
Aging Life Care Professional
Cindy holds a Bachelor of Science degree in Nursing from the University of Texas at Arlington. She has 30 years of clinical experience including: medical/surgical nursing and home health care. Cindy served as the Director of Professional Services supervising all disciplines in five home health care offices in the South Texas area. In 1997 Cindy began her Geriatric Care Management practice and started C&S Care Management, Inc.
Within 5 years she opened C&S Healthcare Services, Inc. to provide in home care to the elderly and disabled. She is a member of the Aging Life Care Association. Cindy is married to the love of her life, Steve Hartman. They have three children and nine growing, vibrant grandchildren that keep them young.
Joyce Bridie, RN

Director of Nursing
Alternate Administrator
Joyce is a Registered Nurse and native Houstonian. She is a wife, mother of three, and grandmother of seven precious grandchildren. She treasures family time especially being outdoors with her grandchildren. Her compassion and devotion to help those struggling with their health, be it children with cancer, a ninety three year old lady with a broken hip, or just someone who needs a little help to stay independent in their own home, has been a consistent guiding force in her life. In fact, it was observing her friends and family age that intensified her devotion to geriatric nursing.

Joyce is relentless in her advocacy, she is not intimidated to fight for her clients and their families. It is her unswerving commitment to family (be it hers or those she cares for) that has earned her the respect and trust of all she comes into contact with. This passion to do the right thing is absorbed by those she mentors and guides. This ensures that her dedicated team of personal service attendants provide the best care possible for clients in their homes.
Contact Us!
When it comes to care for a loved one we understand how hard it is to determine where to begin. That's why we're here to help. Let C& S Care Management assist you today by calling (281) 550-8444 or visit our company website .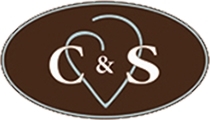 15430 Ridge Park Drive | Houston, TX 77095
Tel: (281) 550-8444