Texas Elder Law Attorneys

1000 Mo-Pac Circle | Austin, TX 78746
Phone (512) 323-2977


Texas elder law firm FARRELL, BURDETT & JOHNSON, PLLC is dedicated to assisting you with your Medicaid, Estate Planning, Probate, Asset Protection and the Long Term Care needs.
Our elder law services routinely include:
Legal and financial planning for long term care
Medicaid planning, applications and appeals
Estate planning for individuals and couples
Special Needs Trusts for family members with disabilities
Power of Attorney Agent and Guardianship advisory
Probate and Estate Administration
Alternatives to Probate
Guardianship
Referrals to related geriatric services
FARRELL, BURDETT & JOHNSON counsel clients planning for their elder years. Many clients are facing the need for long-term care and increased medical, nursing or attendant care services in the immediate future, for themselves or for a spouse or parent. Other clients are planning for the future and want to put in place the financial plans and legal authorizations that will enable their wishes to be known and their chosen agents to be fully authorized to handle their affairs if and when they are not able to do so independently.
Your initial conference is an information exchange session scheduled for 1.5-two hours. You may meet first with our legal assistant or a law associate to review the questionnaire and organize your information, facts, and figures so that we may understand your situation. Then, you will meet with one of our partners who handles the type of matters involved to discuss your questions, concerns and planning needs.
We have no attorney-client relationship with any person unless and until an attorney-client agreement is signed by you and us. Fees will be set in the attorney-client agreement and are determined on a case-by-case basis depending on the complexity of issues involved.
Our Serving Areas
Farrell, Burdett & Johnson serve the elderly, caregivers, and those who wish to plan for their choices and values to be honored within the areas of Austin, Bastrop, Bee Cave, Blanco, Boerne, Brenham, Bryan, Buda, Cedar Park, College Station, Creedmoor, Driftwood, Dripping Springs, Elgin, Fayetteville, Fredericksburg, Georgetown, Horseshoe Bay, Hutto, Kyle, Lakeway, Leander, Marble Falls, New Braunfels, Pflugerville, Round Rock, Salado, San Marcos, Sun City, Temple, and Wimberley TX.
Today, elder Texans and their families face increasingly complex decisions about legal and financial matters, particularly those related to health care:
How do I avoid impoverishment if my spouse needs long-term care?
How can I protect my assets if I need long-term care?
What programs or benefits are available to cover my long-term care costs?
How can I get help with the Medicaid application process?
What should I do about a will, a living will and powers of attorney?
Do I need a trust? Do I need long-term care insurance?
How can I plan for care for my child with a disability when I am gone?
Many of our clients face expensive medical needs, such as long-term care in their own home, in an Assisted Living Facility or in a nursing home. We help them and their families conserve their assets as much as possible, while seeking the best possible care in the most desirable environment. Providing peace of mind for our clients is one of our foremost goals.
In our Elder Law practice, we provide legal and financial services frequently needed by older persons and their families. Many of our clients face expensive medical needs, such as long-term care in their own home, in an Assisted Living Facility or in a nursing home. We help them and their families conserve their assets as much as possible, while seeking the best possible care in the most desirable environment. Providing peace of mind for our clients is one of our foremost goals.

We also look for issues of concern for older persons or their representatives with respect to insurance, housing, long term care, employment, and retirement.
MEET OUR ATTORNEYS
H. CLYDE FARRELL has been in private Elder Law practice since 1993.
He is a Certified Elder Law Attorney, certified by the National Elder Law Foundation, as recognized by the State Bar of Texas Board of Legal Specialization, and is a Certified Financial PlannerTM practitioner. Prior to founding his Elder Law practice, he served as an Assistant Attorney General in the Texas Attorney General's office, where he established the Elder Law Section and served as its first Chief. Mr. Farrell is a founding Director and past President of the Texas Chapter of the National Academy of Elder Law Attorneys and past President of Family Eldercare in Austin. Texas Monthly has named Mr. Farrell a "Texas Super Lawyer"(a Thomson Reuters service published in Texas Monthly) each year from 2003 through 2015. He was also included in THE BEST LAWYERS IN AMERICA (2008-2016) and AMERICA'S TOP FINANCIAL PLANNERS (2008-2011, 2013 and 2014).

Mr. Farrell is a regular featured speaker on Elder Law matters at continuing education conferences for attorneys and financial planners; his research and articles are available from the conference organizers, such as the State Bar of Texas and University of Texas CLE. He has authored and co-authored many books and articles on Elder Law topics.
BLISS BURDETT, partner, joined Clyde to form Farrell & Pak PLLC in 2010.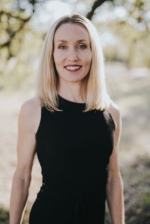 Bliss advises on long-term care planning including Medicaid eligibility, estate planning and related matters. She serves as a director for the Texas Chapter of NAELA, has served on planning committees for CLE courses in estate planning, probate and elder law for the University of Texas and State Bar of Texas, and is a regular speaker and author on elder law topics for professional groups and community organizations dedicated to services for the elderly and their caregivers in Central Texas. Bliss is a member of the State Bar of Texas since 1999 and the State Bar of Illinois since 1996. She began her law practice in business, corporate and securities law and also has a background in research and teaching.
Bliss served as Assistant Professor at Ewha Women's University in Seoul, Korea where she conducted research and teaching on corporate governance, business law and related topics. She also taught as adjunct faculty at the Singapore Institute of Management. She began law practice as a corporate law associate with Hughes & Luce LLP in Dallas (now K&L Gates) and KMZ Rosenman in Chicago. Ms. Burdett graduated with Honors from the University of Texas School of Law and Trinity University, San Antonio. Outside the office, Bliss enjoys playing oboe, supporting music education and participating in triathlon, cycling and running events with her husband and daughter.
GREG R. JOHNSON, partner, joined Farrell & Pak in 2011.
Greg handles estate planning, probate and guardianship cases. He obtained his Texas law license in 2004 after graduating from the University of Texas School of Law. He also holds a Master's degree in Public Affairs (from the University of Texas, 1996) and a Bachelor's degree in Economics from Oberlin College (1989). Before joining Farrell & Pak, Greg represented employees in workplace disputes.
Prior to his legal work, Greg worked in both budget and policy positions for the Texas Legislature, and before that, he worked for a Japanese research group in Washington, D.C. Greg is currently a volunteer with elder care groups including Meals on Wheels and speaker to community and professional groups on probate and estate planning. When he is not working, Greg and his wife are busy parenting their young daughter and enjoying the outdoors.
Contact Us Today!
Let FARRELL, BURDETT & JOHNSON, PLLC assist you with your elder law needs. We would be happy to meet with you and your family to discuss these issues. Contact us today at (512) 323-2977 or complete our Request for Information form below.