Geriatric Life Care Management & Consulting
Bandera

Boerne

New Braunfels
Pleasanton

San Antonio

Seguin

Jill Piazzi, M.A., CMC - Owner/Care Manager
Aging Life Care Manager™
Tel: (210) 363-3554

Gray Matters is a personalized geriatric care management (also known as Aging Life Care™) and consulting company providing individualized geriatric care management to older adults and those with disabilities throughout the San Antonio area including Bandera, Boerne and New Braunfels, Pleasanton, and Seguin, TX.

A Geriatric Care Manager is a professional who specializes in assisting older people in their significant others in meeting their long-term care needs. Geriatric Care Managers have training in gerontology, social work, nursing and counseling. These dedicated individuals can help you care for an aging family member utilizing their extensive knowledge about the cost, quality, and availability of services with your community.

With a Geriatric Care Manager, you can explore your options and have a qualified, educated professional making those difficult decisions with you.
We Can Help With...
Increased forgetfulness
Difficulty in managing money
Depression or anxiety
Poor diet
Safety issues in their home
A decline in their ability to manage daily care
Dementia or Alzheimer's symptoms
Multiple falls
Failure in keeping their doctor's appointments
Inability to drive
Difficultly in managing their medications
An inability to follow their physician's orders
Frequent hospitalizations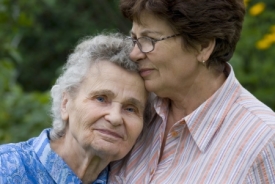 Geriatric Care Managers Services
Meet with senior adults and significant others in the hospital or in the client's home

Conduct in-home assessments to determine needs and perform home safety checks

Act as a liaison with health care providers and social service agencies

Work with senior adults on how to live independently in their own environment

Help with procuring medical equipment, home care services and other related items

Locate housing based on the client's needs and resources

Refer the client to the appropriate local agencies and services

Create care plans based on long and short term goals

Provide sound advise to the caregiver and be an ongoing support

Educate professional and non-professional caregivers

Handle crisis and complex issues

Work with the guardian and probate court system for enhanced oversight and advocacy
We Provide . ..
An initial consultation
Comprehensive evaluation to determine physical, social and financial needs
Assistance with selecting housing or long-term care placement
Monitor the client's care on an as needed basis
Specialized training for individuals and businesses that serve seniors and referrals to services that benefit older adults
Services offered in several county regions
Sliding scale rates offered to those who are receiving government assistance or are applying for such

In order to best meet your needs, we do not accept payments from outside organizations.

Aging Issues a Loved One May Face...
Long-term medical care

Locating appropriate senior resources
Dealing with Alzheimer's and other dementia
Creating a safe home environment
Non-medical arrangements

About Jill Piazzi, M.A., CMC
Owner/Care Manager
My love of older adults began at the age of eight while spending time after school, weekends and summers volunteering at a nursing facility close to my home. This is where my love for seniors developed and still continues today. I fed the blind, helped with activities, assisted the physical therapy department, and most importantly sat with surrogate grandparents and listened to their stories.


Fortunately, I was allowed to learn from the ground up what it was like for residents to live in an institutional setting and wanted to make a difference.
My career in geriatrics began as a social worker in nursing facilities , I then managed geriatric mental health clinics, conducted sales for retirement communities, operated Gray Matters in Austin, Texas, taught Geriatric Care Management at Austin Community College and operated an assisted living community.
I acquired a Master's in Social Gerontology with an emphasis in Adult Learning and am a member of the Aging Life Care Association. I have spent my career advocating for seniors and providing support and results-oriented advice to assist caregivers and families. My objective is to help seniors remain at home if this a safe and financially sound choice.
As a Geriatric Care Manager I specialize in assisting older people and their significant others in meeting their long-term care needs. I have training in gerontology, social work, nursing and counseling.
I am also a contractor for the Bexar and Alamo Area Agencies on Aging under their Caregiver Support Program.

Reframing Aging Initiative Member and Trainer. Reframing Aging is a long-term, grant-funded, social change endeavor designed to improve the public's understanding of aging through "reframing" the public's understanding of what aging means.

Reimaging Dementia Initiative Member. A Creative Coalition for Justice is an international group of dementia activists and allies – health professionals people living with dementia (young and old); careers/care partners; family and community members; advocates, artists, academics, policy makers and others - who share a diverse and humanizing vision of care and support that promotes inclusion, rationality, creativity, joy and the possibility of growth for everyone living with, and impacted by, dementia.

Contact Jill Today!
It is an honor to be a part of the lives of my clients and their significant others. You can reach me at (210) 363-3554 to schedule a consultation to discuss available options and resources, or visit our company website . If I am unable to assist your with your needs, I will refer you to agencies that can.