Hands with Heart Home Care
Non-Medical Personal Assistant Services (PAS)

"Contracted with the Vet Assist Program"
Brazoria
Fort Bend
Galveston
Harris County
601 Cien Road, Suite 225
Kemah, Texas 77565
Tel: (281) 957-7892

Hands with Heart Home Care provides responsible, compassionate, affordable, care in the comfort of your own home. We serve the areas of Clear Lake, Deer Park, Dickinson, Friendswood, Galveston, Houston, Katy, Kemah, La Marque, La Porte, League City, Nassau Bay, Pasadena, Pearland, Sugar Land, Texas City, and Webster, TX.
We can also care for your loved one in assisted living facilities, nursing homes, senior retirement communities and others.
Our care services include:
post surgical care with emphasis on discharge instructions

medication reminders

exercise encouragement

meal preparation

transportation to and from doctors appointments

bed bound client care

light housekeeping

errands and shopping

bathing and dressing assistance

walking assistance

transfers to and from bed to wheel chair

JOYFUL companionship.
Available Care:
Mornings-Mid-Day-Evenings

24/7 Care

Overnight Care

Short Term and Long term care

Live In Care

Respite Care for Family and Caregivers

Post-Surgical Compliance Care
Caregivers You Can Trust
Feel better in the comfort of your own home. We specialize in care and daily living assistance to an array of individuals. Whether you need daily or weekly assistance due to aging, illness, recovery, or rehabilitation, our care givers will provide an individualized service that you can trust.
We understand that not one care plan fits all. Daily services can include anything from meal preparation, hygiene, cleaning, and supervision. We will take the time to get to know you and develop an individualized care plan that fits your specific needs.
Companionship is key to a trusted relationship with our caregivers. We not only strive to help you with everyday tasks but want to develop a caring relationship with you. We provide one-on-one attention and care that cannot compare in other settings.

We provide help and home care services for senior Veterans or their surviving spouses who qualify for the VA Aid and Attendance Pension Benefit.
About the Veterans Aid & Attendance Pension benefit Veterans Home Care Houston: In 1952 Congress passed Title 38 of the United States Code, creating what we now call the Department of Veterans Affairs (VA), and authorizing benefits for veterans. One of these benefits is the Non-Service Connected Pension, with "Aid & Attendance." (Veterans Aid & Attendance Pension benefit.) Let us help you.

Vet Assist® Program Eligibility
Who is eligible?

"The 3 M's"
Military service- Are you a veteran or the surviving spouse of a veteran who served at least 90 days on active duty, at least one day during wartime*, with an honorable discharge?
Medical need (Non-Service Connected)- Do you have a non service-connected medical condition causing you to need assistance with activities of daily living?
Money - income & asset limits - Do you have limited income and assets? (Your home and car are exempt.)

Military War Periods
War start end
World War II: Dec 7, 1941 Dec. 31, 1946
Korean Conflict: June 27, 1950 Jan. 31, 1955
Vietnam Era: Aug. 5, 1964 May 7, 1975
Persian gulf Aug 2, 1990 existing war
Call us today at (281) 957-7892 for details to see if you are eligible for the "Aid & Attendance" benefit.
"Caring from the Heart Matters"
Care for Dementia Patients

Our experienced and highly trained caregivers provide the highest quality of care to both patients and their families. Our goal is to help individuals and their loved ones live happy and fulfilling lives.


Physical Disability Support
Arthritis, physical disabilities, and age-related conditions are some of the few circumstances that prevent patients from caring for themselves. Our caregivers can assist you with daily tasks such as mobility, eating, exercising, and grooming.

Post-Surgical Assistance

Recovering after surgery can limit you with your daily activities. Whether you are recovering from major surgery, childbirth, or plastic surgery, our compassionate caregivers can assist you to a healthy home health care complete recovery in the comfort of your home. We are a diverse Home Health agency.


About Us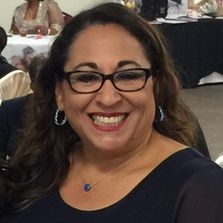 Rebeca Ramirez MLT ASCP

CM

COO
Alternate Administrator

My career started in 1998 at UT Brownsville followed by a AAS Degree at San Jacinto College in Pasadena; in Clinical Laboratory Science, further working at the Blood Center enhanced my skills which allowed me to learn extensively about diseases; Alzheimer's Dementia, Parkinson's, Hypothyroidism, Auto Immune Disease, Multiple Myeloma, Lymphoma and many others. These diseases affect every household on a daily basis.

My career in Laboratory-Pathology, Therapy Services, Home Health Care, Hospice Care, and Personal Assistance Services gave me and my Business Partner a stable foundation to open Hands with Heart Home Care with a Mission to enhance the quality of life and overall well‐being for the members in our community by providing excellent and quality home care services and to secure a caring future for our seniors servicing their Activities of Daily Living needs through dedicated CNA's and Caregivers in the comfort of their homes.


Lisa Owen
LVN, CEO/Administrator
While in nursing school my mother-in-law developed dementia and came to live with us. Finding assistance for her was difficult and being the primary caregiver I understand the struggles of a caregiver finding Day-hab and Respite care. After finishing dual degrees in Applied Science degree /nursing & General Studies. As a nurse I began working in the Home Health/Hospice industry and my love & compassion for elderly.

Having this background and my work relationship & friendship with Rebeca Ramirez we collaborated and opened Hands with Heart Home Care. Our mission to enhance the quality of life and overall well-being for the members in our community by providing excellent and quality home care services and to secure a caring future for seniors while servicing their Activities of Daily Living needs through dedicated CNA's /caregivers in the place they call home.


Contact Us

To have one of our representatives contact you to discuss our services, or for a FREE in-home consultation, please call (281) 957-7892 or complete our Request for Information form below.
Nursing License #301388.