Serving San Antonio, Schertz and Selma, TX
State License #0114454 | Bonded & Insured


6202 West Avenue
San Antonio TX 78213
Tel: (210) 404-9373
Office Hours: Monday - Friday: 9:00 - 5:00 pm | On-call: 24-7
Heart to Heart Homecare has been serving families, seniors and the elderly throughout San Antonio, Schertz and Selma since 2007. They are locally owned and operated and licensed by the state to provide Personal Assistant Services (PAS). We offer a FREE initial assessment and references are available.
Plus, all NEW clients receive a complementary in-home assessment to establish a personalized care plan and we accept most Long Term Care insurance plans.
Our Services
The services we can provide include:
Caring Companionship
Medication reminders
Meal planning and preparation
Transportation to and from appointments and shopping
Light housekeeping and cleaning of living areas, laundry, etc.
Personal assistance with dressing, bathing and personal hygiene
Our Caregivers
Carefully selected with previous expenience
Ongoing training provided
Carefully screened with background checks & references checked
Employees of Heart to Heart
Bonded & Insured
Passionate for caregiving
About Us
Ted A. Moore - Owner/Administrator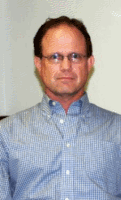 As a licensed Nursing Home administrator in Texas and a career in long-term care, Ted has extensive experience in working with seniors and in the hiring and training of caregivers. Ted's passion is to provide quality, compassionate care for seniors.
His primary focus is the hiring and training of qualified and compassionate caregivers who are committed to providing the best care possible. Ted is committed to serving you in every way possible and will be there to assist you in your homecare needs.
Jill D. Routh - Office Manager/Care Coordinator
Jill has extensive experience in the business world in administration and management, however, she also has extensive experience as a caregiver. She worked for a number of years as a caregiver for Heart to Heart Homecare and also she has provided personal care for other family members.
She is a deeply caring person who loves working with homecare and clients in need of homecare services. Her caring, loving approach makes her a great asset to our team and a liason with family members who need our support.

Contact Us Today!
Heart to Heart Homecare can be reached during normal business hours by phone. If you need help after hours, please call the same number to reach our on-call coordinator.
If you have questions about our services, caregivers or scheduling, please feel free to contact us during normal business hours by phone at (210) 404-9373 or use the form below and we will respond as soon as possible.