TX Lic.#1289991
Réne "Rainy" Girard, Owner
Hesed Insurance Solutions
2000 E. Lamar Blvd., Ste 600
Arlington TX 76006
Tel: (817) 789-6100
Toll Free: (800) 980-0342

Long-term care is expensive and becoming more expensive. The rising cost of long-term care, coupled with an increasing array of options, can make it difficult for families to find the best, affordable care.
Long-Term Care Insurance is an additional form of Health Insurance that provides the finances necessary to provide for daily care when you are unable to perform at least 2 of the 6 Activities of Daily Living (ADLs) for a period of at least 90 days.
Why is Long Term Care Insurance SO Important?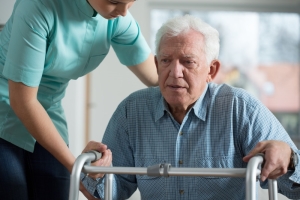 It's estimated that at least 60 percent of people over age 65 will require some long-term care services at some point in their lives. The survey also found that 84 percent said they don't feel financially prepared for LTCI. And this is almost surely an understatement for two reasons.
First, contrary to what many people believe, Medicare and private health insurance programs don't pay for the majority of long-term care services that most people eventually need, such as help with personal care such as dressing or using the bathroom independently.
Second, when asked to estimate how much costs would increase by 2030, the average estimate put the figure at 56 percent. Based on historical data, by contrast, the costs are estimated to rise 123 percent.
So planning is essential for you to be able to get the care you might need. Yet despite the obvious need, LTCI is often overlooked as a crucial planning tool. It's estimated that perhaps only about 10 percent of the over 70 million baby-boomers actually have a policy that will cover the costs of long-term care.
Without incorporating the potential need for long-term care into a plan, individuals and families may unfortunately face the need for long-term care without the necessary tools, resources, or knowledge.