Home Care Available 24 / 7

Homewatch CareGivers of West Spring TX
CypressHoustonSpring
The WoodlandsTomball
4606 FM 1960 Road West, Ste 670
Houston, TX77069
Tel: (281) 941-5606
License & Bonded | LIC# 019338

Homewatch Caregivers of West Spring provides 24/7 in home senior care services to individuals, seniors, the elderly and other family members throughout Cypress, Houston, Spring, Tomball and The Woodlands.
Let our family care for yours. At Homewatch CareGivers, we value not only highly qualified caregiving services but also human interactions and relationships. Our people make the difference.
Why do people need home care? Perhaps an elderly loved one needs help doing chores around the house or running errands, or maybe a degenerative disease like ALS or dementia has made it difficult for them to complete daily activities such as grooming and meal preparation.
We deliver home care services including:

Elder care: We can help you or your loved one continue to live safely and independently by offering true companions to curb feelings of loneliness and isolation. Our caregivers are available to run routine errands, complete light housekeeping chores, and lend a helping hand in daily tasks.
Dementia care: Dementia not only affects a person's ability to remember experiences or people, but also how to complete simple tasks. Our specially trained memory care experts will develop a unique plan that can be modified as the disease progresses or skills change.
Care for chronic conditions: Managed or treatable conditions like diabetes or cancer or degenerative disorders—for example, ALS (Lou Gehrig's disease), Parkinson's disease, arthritis, or multiple sclerosis (MS)—can often make even simple activities difficult. Our caregivers will help your loved one retain as much independence as possible as they receive aid in daily tasks and customize care plans to change with the needs of our clients.
Hospital discharge care: Hospital discharge care: Next steps and recovery time following a procedure or surgery can vary, whether a person has undergone joint replacement, been treated for pneumonia or heart issues, or experienced childbirth. Homewatch CareGivers understands and can provide assistance and guidance as needed.
Care for all ages**: As much as you would like to, you cannot always be home for a sick child, pregnant spouse, or bedridden parent. Regardless of the life situation you're experiencing, rest assured that our caregivers are trained to help people of all ages.
Respite care: If you are the primary caregiver to an elder or disabled loved one, you may need a short break from time to time. Our caregivers can provide temporary short-term care while you tend to your own health and well-being.
We also offer senior transportation services, companion care, and more, from a few hours once a week to 24-hour, around-the-clock care.
Why Choose Homewatch Caregivers?
People are what makes a house a home. Not stuff. Not chores. Not routines. People. That's why we at Homewatch CareGivers® take what we do far beyond caregiving tasks. Here, home care is human. We're always here for you, with a live person available to speak to you 24/7. In this way, we can respond quickly whenever you need us. We're typically able to have a caregiver to you or your loved one within just a few hours if needed, so you'll never have to worry about extended periods alone without care.

Our clients have many different reasons for requiring care, and so we strive to provide services tailored to their individual needs and circumstances. When you trust the highly qualified team at Homewatch CareGivers, you can rest easy knowing that you or your loved one is receiving the very best in enriching, engaging, and empowering in-home care.
Financing Options & Programs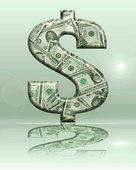 Assistance for Paying for In-Home Care
When deciding on any elderly care for your loved one, it's important to consider and plan for the associated financial costs. If your loved one's savings aren't enough to cover the cost of home care, they may be able to take advantage of financial assistance and planning programs. Homewatch CareGivers® can provide more information on:



VA Aid & Attendance Benefits – Veterans are often eligible for additional senior discounts and for a VA pension. Spouses of veterans should also inquire about VA benefits.

Long-Term Care Insurance – Most long-term care insurance policies can be used for home care services.

Medicare – When a loved one needs long-term care, many people discover that Medicare offers very limited benefits, especially when it comes to day-to-day assistance.

Medicaid – Medicaid provides federal assistance to people in need, as well as the elderly. However, even if a loved one does qualify for Medicaid, it may not be enough to cover everything they require, like specialized care for chronic conditions or assistance with everyday activities, like bathing and dressing.

Emergency Back-Up Care – If elder care arrangements change or fall through unexpectedly, emergency back-up care can provide you with additional resources for family members of all ages. Back-up care benefits are sometimes offered through your employer and can be used for family members of all ages.
Typically, the cost of using a home care company such as Homewatch CareGivers depends on how many hours your loved one will need assistance, if they're in need of any special services, or have a serious health condition.
Contact Us Today!
For more information, or to arrange for home care, please contact Homewatch CareGivers of West Spring today at (281) 941-5606 or complete our Request for Information form below.
Corporate Office
4606 FM 1960 Road West, Ste 670
Houston Tx 77069
Tel: (281) 941-5606