Bobby Knowles, Broker
Texas Lic #2726502 | National Lic. #20063108

Tel: (888) 271-3109
Houston

Katy

Spring
Beaumont

Fulshear

Request Information

An insurance broker is a professional who represents consumers in their search for the best policy for their needs. Brokers work closely with their clients to research the client's needs. The broker examines the terms and conditions of several options, and recommends an insurance policy that best suits the client's needs at the best price. At Knowles Insurance Brokers we're in the business of helping people, by saving consumers money and helping families protect and preserve their financial future.
Over the course of 1-2 home visits we can conduct an assessment, identify the strengths of your current situation, and any areas of concern. We can also give you a general sense of how things are likely to evolve over the next 6 months. This way you can make decisions within the context of a longer term perspective. Our agency provides a wide range of insurance products to assist customers with all their needs.
Knowles Insurance Brokers can assist you with:


Medicare Advantage Plan - A Medicare Advantage Plan is a type of Medicare health plan offered by a private company that contracts with Medicare to provide you with all your Part A and Part B benefits. Let us help you better undertand what is covered.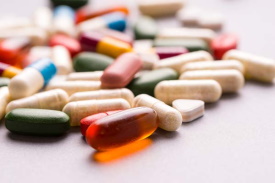 Most Medicare Advantage Plans also offer prescription drug coverage.

Medicare Supplement (Medigap) insurance can help pay some of the health care costs that original Medicare does not cover, like copayments, coinsurance, and deductibles. Some Medigap policies also offer coverage for services that Original Medicare doesn't cover, like medical care when you travel outside the U.S.

Life Insurance - This type of policy pays out a sum of money either on the death of the insured person or after a set period of time. Common types of Life Insurance include: Term Life, Whole Life, Universal Life and Variable Universal Life Insurance. Contact us to learn more about the right life insurance for you.

Final Expense - This type of insurance policy used to pay for burial expenses and funeral services when the named insured dies. Such a policy helps ease the financial burden placed on a family when a loved one dies. Final Expense insurance is a basic issue life insurance policy that covers people until they reach 100 years old. It is quite similar to universal life insurance and is sometimes referred to

Health Insurance - Types can include Health Maintenance Organizations (HMOs), Exclusive Provider Organizations (EPOs), Preferred Provider Organizations (PPOs), Point-of-Service Plans (POS), High Deductible Health Plan (HDHP), and Catastrophic Health Insurance.


Long Term Care Insurance - An insurance product that helps provide for the cost of long term care beyond a predetermined period. Long-term care insurance covers care generally not covered by health insurance, Medicare, or Medicaid. Long-term care insurance generally covers home care, assisted living, adult daycare, respite care, hospice care, nursing home and Alzheimer's facilities.

Bobby Knowles, Broker
Bobby Knowles, founder of Knowles Insurance Brokers, has the heart of a servant and his mission is to help those in need, with a special heart for our senior citizens. He understands their common issues, because he is also a senior citizen.
If you are looking for Medicare, Supplement or Advantage plans advice or just need a prescription drug plan, Bobby can help. Bobby is licensed in Texas and Oklahoma, and offers products and services from major carriers.

Bobby is married to Christy, who is a Pediatric Nurse Practitioner and they live in Fulshear, Texas. Between the two, they have 9 grown Children and 11 Grandchildren, and miniature Schnauzer, Maggie. Bobby truly has the heart of a servant and would love to serve you!

Contact Us Today!

Please feel free to contact us with any questions or concerns about your insurance. Contact Bobby Knowles today at (888) 271-3109 for all your Medicare, Life or Health needs. Or, complete the Request for Information form below.