MIRABELLA LAW PLLC
Premium Elder Law Counsel Serving
The Woodlands TX and Surrounding Areas.

SALLY MIRABELLA
Attorney and Counselor at Law
1095 Evergreen Circle, Suite 200
The Woodlands, Texas 77380
Tel: (281) 210-0034
Many seniors and their families don't use a lawyer to plan for long-term care often because they're afraid of the cost. The Elder Law firm of Mirabella Law PLLC can help you save money in the long run as well as make sure you are getting the best care for your elder loved one.
Attorney Mirabella handles a wide range of legal matters throughout The Woodlands including the areas of Conroe, New Waverly, Spring, and Willis, Texas that affect an older or disabled person including Medicaid Planning, Probate, Estate Planning, and other important legal matters.

Elder Law
Elder law is a legal term coined to cover an area of legal practice that places an emphasis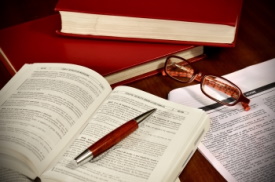 on those issues that affect the growing aging population. If you are overwhelmed by all the confusing and conflicting information regarding Medicare, Medicaid or longterm care options, I feel privileged to offer my professional services to help my clients with their elder planning needs.

Medicaid Planning
Medicaid planning encompasses a wide variety of services provided by an equally wide variety of professionals and volunteers. A general definition of Medicaid planning is any assistance provided to a potential Medicaid applicant in advance of and in preparation for their Medicaid application. Medicaid planning can be as simple as assistance with the collection and preparation of documents or as complicated as a complete re-structuring of one's financial assets.

Probate
Probate is just a process of settling the financial affairs of your loved one. From Muniments of Title to Administrations, I can help your family through these procedures with both compassion and professionalism.

Estate Planning
Whether "simple will" or special needs planning, I am happy to provide you with thoughtful and comprehensive counsel. I take a teaching approach in which I emphasize the importance of the client's own understanding and control of his or her plan.


About Sally Mirabella


Attorney Mirabella has
been providing personalized counsel to people in The Woodlands and surrounding areas since 2008. Attorney Mirabella understands how complex and overwhelming legal issues can be especially in the areas of elder law and probate, when stress, grief, and misinformation are in abundance.
Professional Memberships Include:
The National Academy of Elder Law Attorneys (NAELA), The College of the State Texas Bar, and Montgomery County Bar Association.
Contact Attorney Mirabella...

Whatever your family situation, no question is too small, I will provide you with direct feedback and an honest assessment. For assistance or more information, contact the elder law firm of Sally Mirabella, Attorney and Counselor at Law at (281) 210-0034 or complete our Request for Information form below.