Karen DesHotels, M.Ed., LPC
Certified Senior Advisor (CSA)®
Oasis Senior Advisors of Southlake
Tel: (817) 723-1804
We are unable to work with low income or subsidized housing needs.
Private Pay Senior Housing Communities ONLY.
Oasis Senior Advisors of Southlake offers a FREE and easy way for seniors and their families to find alternative living options. We serve Tarrant and Denton Counties including Bedford, Colleyville, Denton, Flower Mound, and Southlake, TX. As a FREE service, Oasis Senior Advisors of Southlake makes finding your mom's or dad's next oasis a breeze.
Whether you are looking for Assisted Living, Independent Living, 55+ Apartment Communities, Memory Care or Respite Care let the experts at Oasis Senior Advisors help take the stress off your shoulders and be your guide.
Unfortunately, we are unable to work with low income or subsidized housing needs. Private Pay Residences ONLY.
Oasis Senior Advisors are well versed in amenities, availability, and activities for all types of senior living options. Our dedicated and compassionate Senior Living Advisors have extensive knowledge about senior living options in our area and work with you and your loved ones to find the "right place." We personally meet with you to discuss your needs on everything from lifestyle to budget.
We'll never send you a generic list of options that hasn't been qualified and we will not share your information with communities without your consent. Oasis Senior Advisors works with you to find the "right place" - your next oasis. Your Advisor selects matches based on your unique needs and then schedules tours and accompanies you on those visits. They make sure all of your questions are answered.
Assisted Living
Your Advisor is an expert on Assisted Living Communities in your area. Is an Assisted Living Community right for you or your loved one?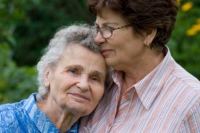 Assisted Living is a way to provide care to people who are having difficulty living independently. An Assisted Living community is a long-term residential living option that provides seniors who want or need assistance with activities of daily living such as cooking meals, doing housework and laundry, getting dressed, or getting to the bathroom in the middle of the night.
Independent Living
Interest in transitioning to a 55+ Community? Your Advisor is an expert on Independent Living Communities in your area.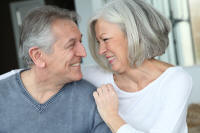 An Independent Living community, also known as an Active Lifestyle community, Retirement community and Senior Living community, is a type of housing ideal for independent and active seniors who are able to care for themselves but prefer some assistance in home upkeep, chores and running errands in town.
Built to accommodate an active senior lifestyle, many communities offer a relaxing and socially interactive environment for adults. Community layouts vary widely, from apartment-style living to free-standing homes. In general, Independent Living communities offer housing that is often more compact, with easier navigation and safety features such as handrails in the bathroom and 24-hour personal emergency response systems.
Memory Care
Your Advisor is an expert on communities and facilities in your area that offer immediate and transitional care for those living with Alzheimer's and Dementia.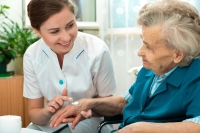 Memory Care units provide a safe and secure environment for a loved one affected by Alzheimer's or other various forms of dementia that can impair memory and cognitive abilities.
Although many are able to care for a loved one suffering from Alzheimer's or other forms of dementia at home, there may come a point in the disease process that makes home care unmanageable.

Respite Care
Everyone needs a break. Respite care provides caregivers a temporary rest from caregiving, while the person with Alzheimer's continues to receive care in a safe environment. Using respite services can support and strengthen your ability to be a caregiver. Whether going out of town or just to take care of some personal errands, let us help you find a care community that offers you the temporary rest you need.
About Karen DesHotels, M.Ed, LPC, CSA - Your Senior Advisor
I was born and raised in Fort Worth, where I reside with my husband and three children. We enjoy spending time with our horses and watching our son play baseball.
Prior to joining Oasis Senior Advisors, I spent over 20 years in education, and for 12 of those years I worked as a school counselor.
Today, I continue to assist people by working with seniors and families to identify their needs and match them with their ideal assisted living community. I have experienced firsthand the stress and heartache that health and memory issues can place on a family. I am committed to easing this emotional struggle.
Empowering clients to maintain their dignity and quality of life is a privilege, an honor, and a responsibility that I take very seriously.
If you or a loved one are in need of guidance or insight to determine the best quality of life options, my mission is to be there by your side, acting as guide and resource during your transition.
Contact Us Today!
Let Oasis Senior Advisors of Southlake help you find the right place for mom or dad. For more information, please call Karen DesHotels at (817) 723.1804 or complete the Request for Information form below. We'd love to hear from you!
While our Senior Living Advisors will attempt to match you to the appropriate Community based on your needs and preferences, you are under no obligation to select one of those Communities. Oasis Senior Advisors offers its services at no cost to seniors and their families. This is made possible through the financial contributions of local senior housing communities, many of whom reimburse us for our services.