Collin

Dallas

Denton

Ellis

Kaufman

Rockwall, TX Counties


9550 Forest Ln Suite 715J
Dallas, TX 75243
Tel: (214) 843-5755

At Optimal Alliance Home Care we are dedicated to providing the highest quality of in home care for your loved one. We are a bonded and insured non-medical home care agency serving Dallas and the counties of Collin, Dallas, Denton, Ellis, Kaufman including Dallas, Garland, Plano, Richardson and Rockwall.
We provide homemaker / companion, hospital accompaniment, transport and much more! Our job as senior care providers is to help your loved ones live safely and confidently at home.
At Optimal Alliance Home Care, we will work closely with your family to establish a custom care plan based on your needs.
Our Complimentary In-Home Care Assessment will give you the time with a professional care manager to gtain a better understanding on how our care givers may assist you. We take this time to understand what you are looking for and learn more about you and your family needs.
Our caregivers are insured and bonded. Our company operates 7 days a week, 24 hours a day to provide our patients with round-the-clock care.
Services Provided
Personal Care
Homemaker / Companion
Hospital Accompaniment
Transport
Dementia Care
Respite Care
Home Modifications
Senior Relocation Assistance
Realtor to assist with location assistance
Packing/Unpacking
Professional Moving
Professional Cleaning
Home care is not just for the elderly. Surgical patient hospital stays are decreasing in length, which creates a short-term need for patients who are recovering at home. Whatever the home care need, Optimal Alliance Home Care can keep you or your loved one safe and comfortable at home.
Why Choose Us
We conduct a free in-home consultation, assessing the needs of you or your loved one
Our caregivers are continually trained, supervised, and evaluated to ensure high service standards are met
Our caregivers are bonded and insured. They are our employees and we provide professional liability insurance and workman's comp
We require criminal background and driving record checks with all of our caregivers
We provide a free comprehensive 100 point safety assessment of you or your loved ones home to identify potential hazard areas and prevent falling
We provide personalized, high quality care with dignity and respect
We provide comfort and companionship while sustaining your independence
Our care services deliver "peace of mind" to your family
Optimal Alliance Home Care was formed to make a difference in the lives of seniors and to give back to their local community.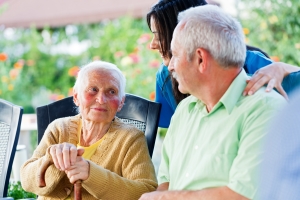 Your Home Care Agency aims to deliver the highest quality personalized care with a sense of warmth and kindness that will enable individuals to remain in the safety and comfort of their own home environment for as long as possible.
Optimal Alliance Home Care's Guiding Principles
Have a passion to serve others

Promote a family spirit through compassion and laughter

Make a positive difference in the lives of the clients we serve

Be open, honest, and act with integrity

Treat others with dignity and respect
Contact Us Today!
Optimal Alliance Home Care is always ready to answer your queries. For more information, or to schedule your Complimentary In-Home Care Assessment, please call (214) 843-5755 or complete the Request for Information form below.
Personal Assistance Services (PAS)
Lic#017967